Welcome to the Clear Lake Public Library
Search our catalog by entering your search below
Join us on Monday, April 23rd to celebrate Earth Day with a Family Night Open House in the Children's Department. At 6pm, there will be a special story time with Jody Hamilton from Central Gardens! [...]
Amid the horrors of trench warfare and weapons, new techniques in medicines and tools were developed to help survival rate of soldiers.  Presented by Michael Eckers.
May Book Chat: Brain on Fire May 15 @12-1pm Skype secession with author Susannah Cahalan.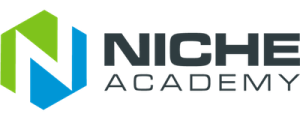 We have partnered with Niche Academy to offer brief online tutorials on our website featuring the library's digital resources, social media and more! Learn how to check out an eBook, create a Facebook account, research your family history, find good book recommendations, learn a new language, and a whole lot more by clicking on the Tutorials link on the right side of the library's website, or by by clicking View Tutorial anywhere on the website.
Hoopla is a groundbreaking digital media service offered by the Clear Lake Public Library that allows you to borrow movies, music, audiobooks, ebooks, comics and TV shows to enjoy on your computer, tablet, or phone – and even your TV! With no waiting, titles can be streamed immediately, or downloaded to phones or tablets for offline enjoyment later. We have hundreds of thousands of titles to choose from, with more being added daily.
You can stream titles instantly through your desktop browser or our mobile app. If you use our mobile app, you can also download titles to your device for offline playback later, where Wi-Fi may be unavailable. Titles are automatically returned and removed from your device at the end of the lending period.