Discover all the events the Clear Lake Public Library offers for the community and its members.
For information and access to Virtual Events, check out our Facebook page!
Don't have Facebook? Check out our YouTube channel for some library videos!
1 event,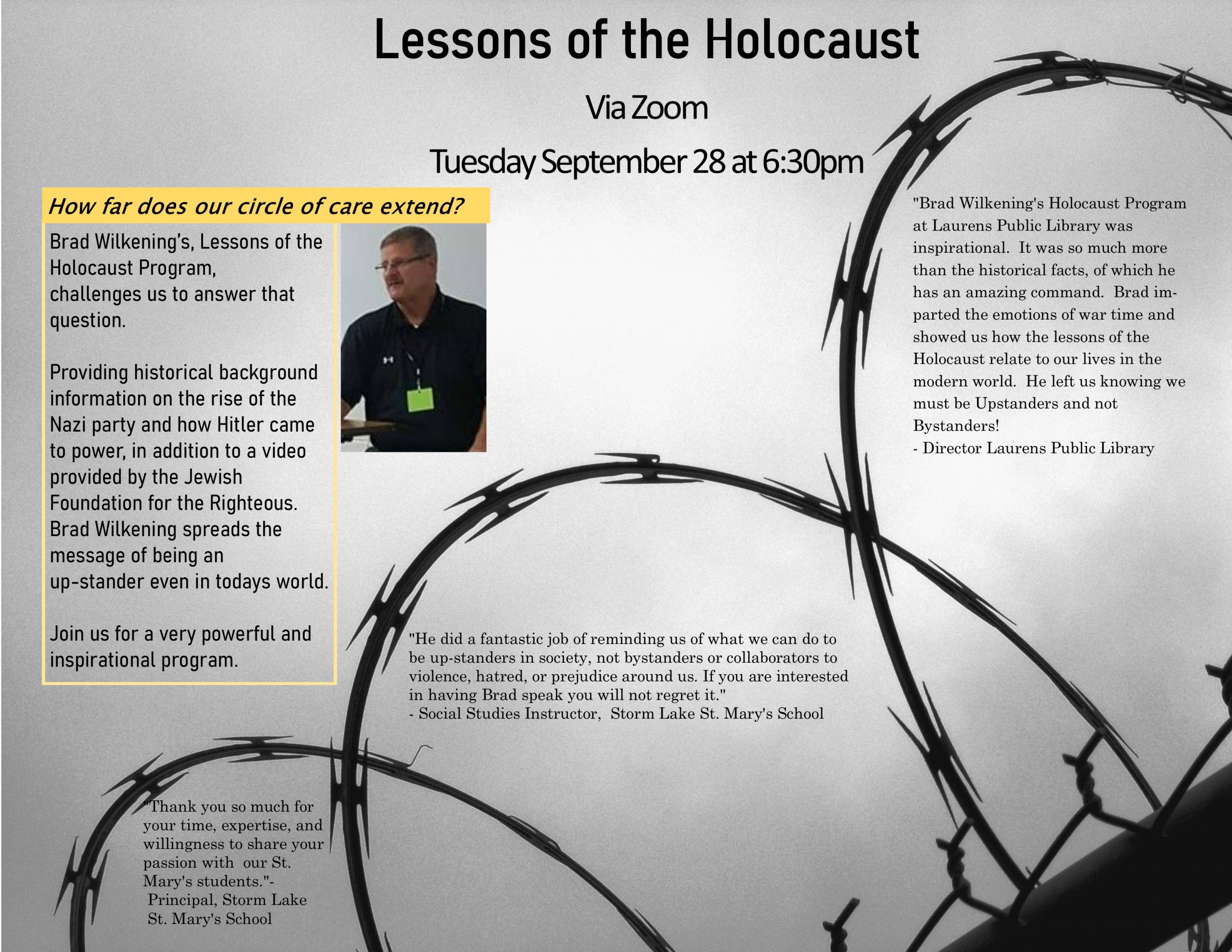 Presented via Zoom https://us02web.zoom.us/j/83107559762... Brad Wilkening's, Lessons of the Holocaust Program, challenges us to answer the question, "How far does our circle of care extend?" Providing historical background information on the rise of the Nazi party and how Hitler came to power, in addition to a video provided by the Jewish Foundation for the Righteous. […]
1 event,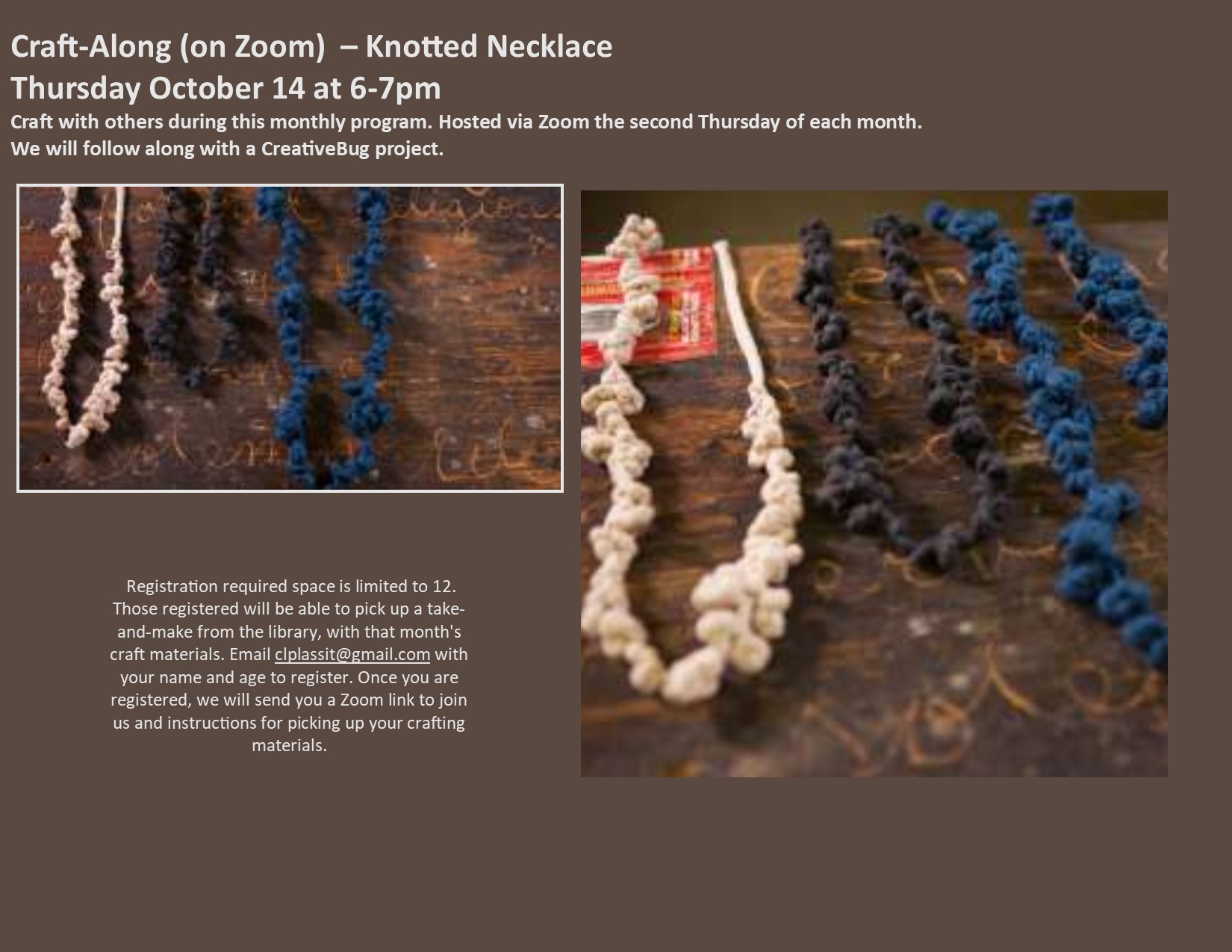 Craft with others during this montly program. Hosted via Zoom the second Thursday of each month. We will follow along with a CreativeBug project. Email clplassist@gmail.com with your name and age to register. October we are making knotted necklaces.