Calendar & Events
Discover all the events the Clear Lake Public Library offers for the community and its members.
For information and access to Virtual Events, check out our Facebook page!
Don't have Facebook? Check out our YouTube channel for some library videos!
Are you Thankful for Books? Show your love by completing this fall reading program during the month of November. Stop by the desk in the library to pick up your reading log, keep track as you work toward the challenge, and then bring it back to the library completed to earn a prize! No registration [...]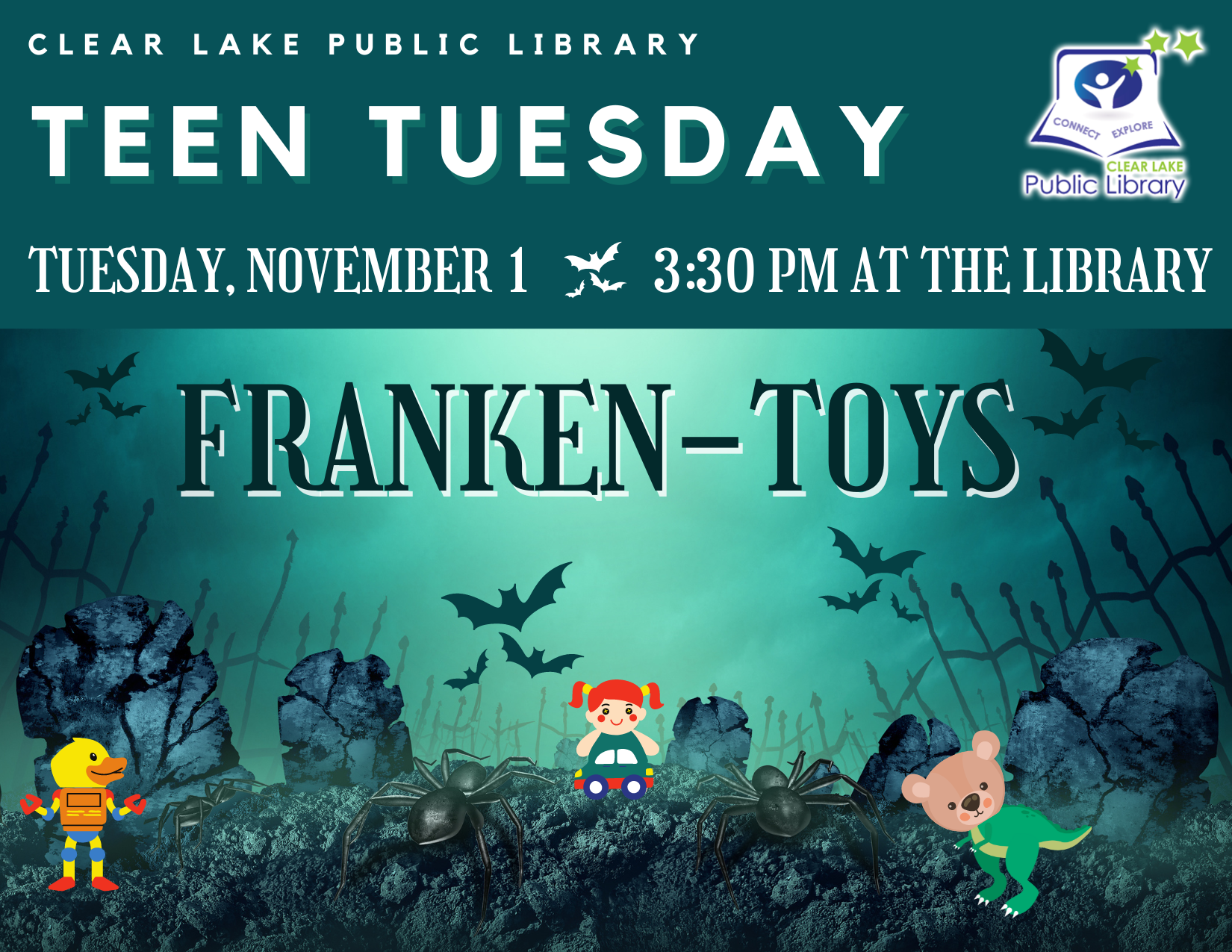 Grades 6-12 It may be November already, but we've got an aftershock of Halloween-inspired activity in store for this Teen Tuesday. Stop by the library after school to re-engineer some toys the day after Halloween.