Calendar & Events
Discover all the events the Clear Lake Public Library offers for the community and its members.
For information and access to Virtual Events, check out our Facebook page!
Don't have Facebook? Check out our YouTube channel for some library videos!
1 event,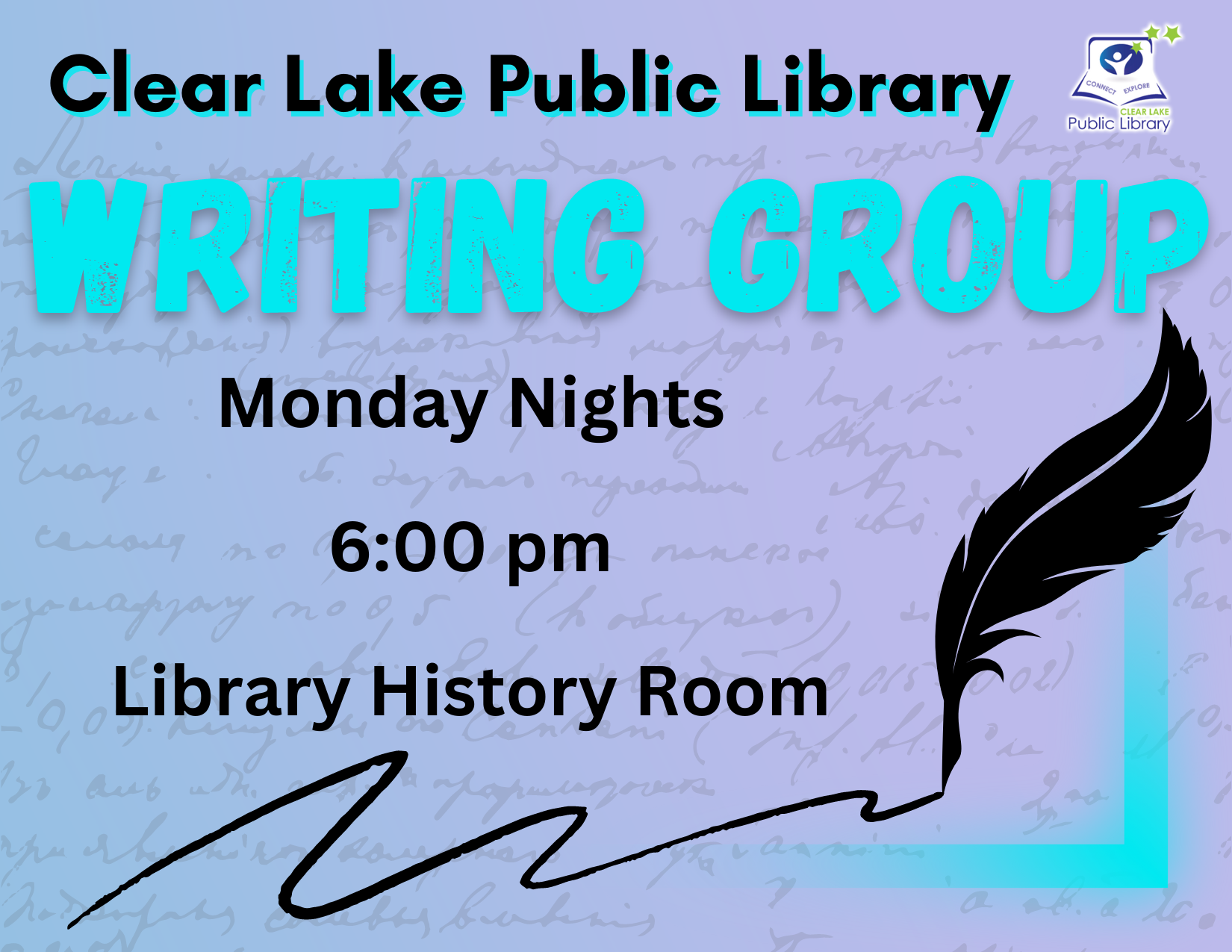 Writing Group: Monday Nights @ 6:00pm, starting in December Bring a pencil and some paper and join a community of writers. Use the time to work on a project or join in on the prompts and games provided. The group will meet from 6:00-7:00pm on Monday nights, starting in December.
1 event,
The Library will be closed on Friday, April 7, in observance of Good Friday.
1 event,
It's National Library Week!  Stop by the library to celebrate! Monday, April 24: State of America's Libraries Report released, including Top Ten Frequently Challenged Books of 2022. Tuesday, April 25: National Library Workers Day, a day for library staff, users, administrators, and Friends groups to recognize the valuable contributions made by all library workers. Wednesday, […]