Calendar & Events
Discover all the events the Clear Lake Public Library offers for the community and its members.
For information and access to Virtual Events, check out our Facebook page!
Don't have Facebook? Check out our YouTube channel for some library videos!
1 event,
Families are invited to join us at the library for an open house family night focused on STEAM: Science, Technology, Engineering, Art, and Math!  Story Time will be held at 5:30 and 6:30 p.m.  All activities are free and open to the public.
1 event,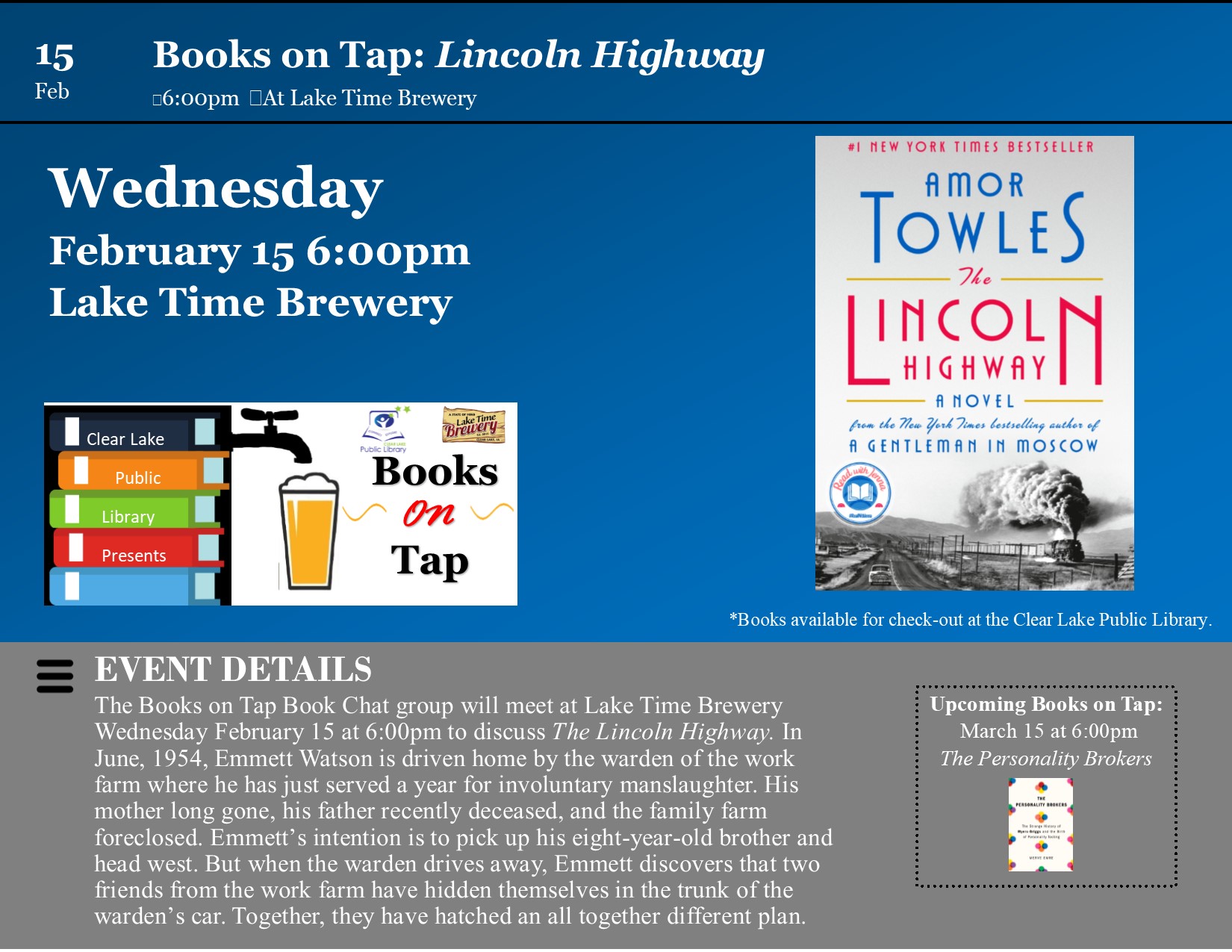 The Books on Tap Book Chat group will meet at Lake Time Brewery Wednesday February 15 at 6:00pm to discuss The Lincoln Highway. In June, 1954, Emmett Watson is driven home by the warden of the work farm where he has just served a year for involuntary manslaughter. His mother long gone, his father recently […]
1 event,
The Library will be closed Monday, February 20 in observance of President's Day.
1 event,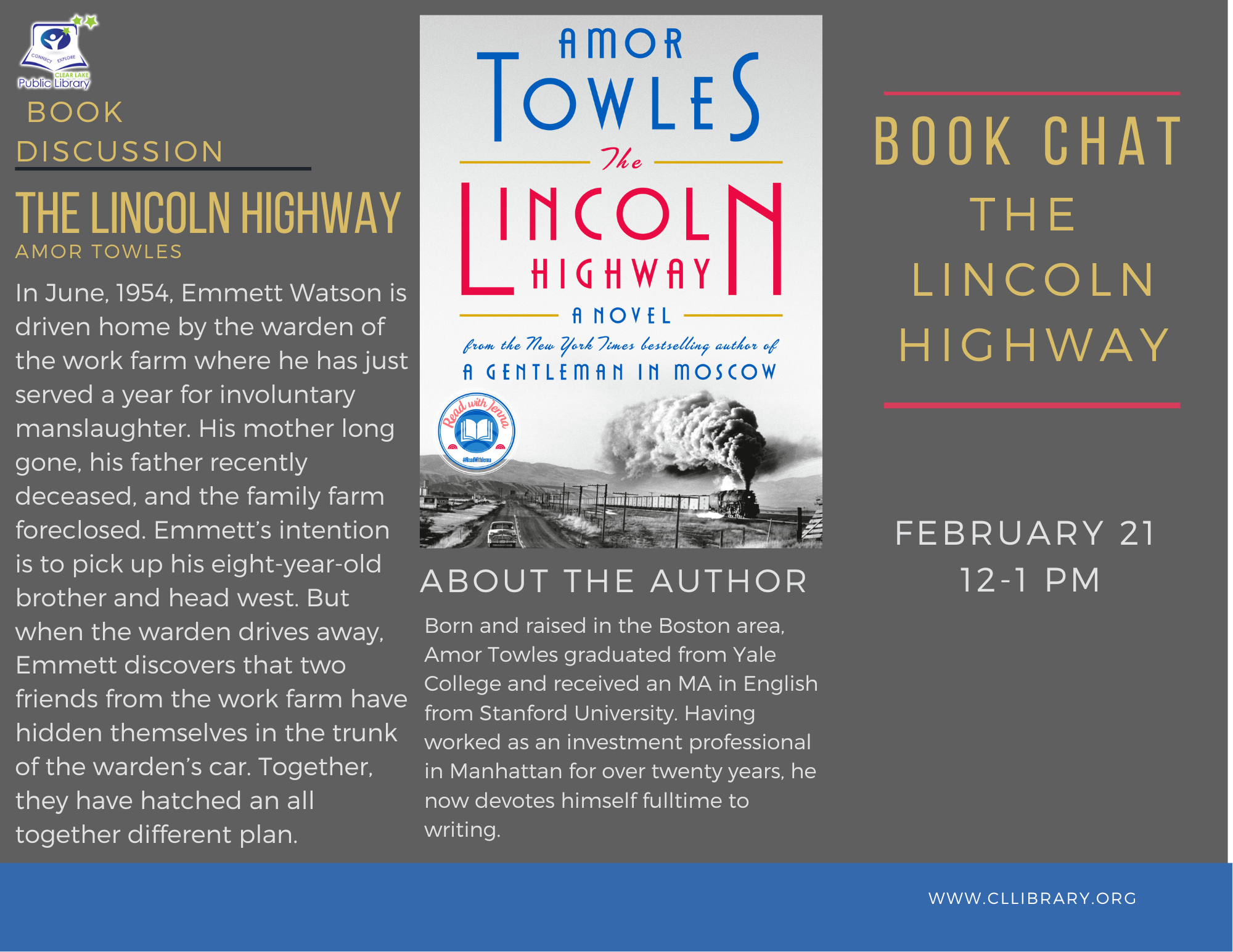 In June, 1954, Emmett Watson is driven home by the warden of the work farm where he has just served a year for involuntary manslaughter. His mother long gone, his father recently deceased, and the family farm foreclosed. Emmett's intention is to pick up his eight-year-old brother and head west. But when the warden drives […]