Calendar & Events
Discover all the events the Clear Lake Public Library offers for the community and its members.
For information and access to Virtual Events, check out our Facebook page!
Don't have Facebook? Check out our YouTube channel for some library videos!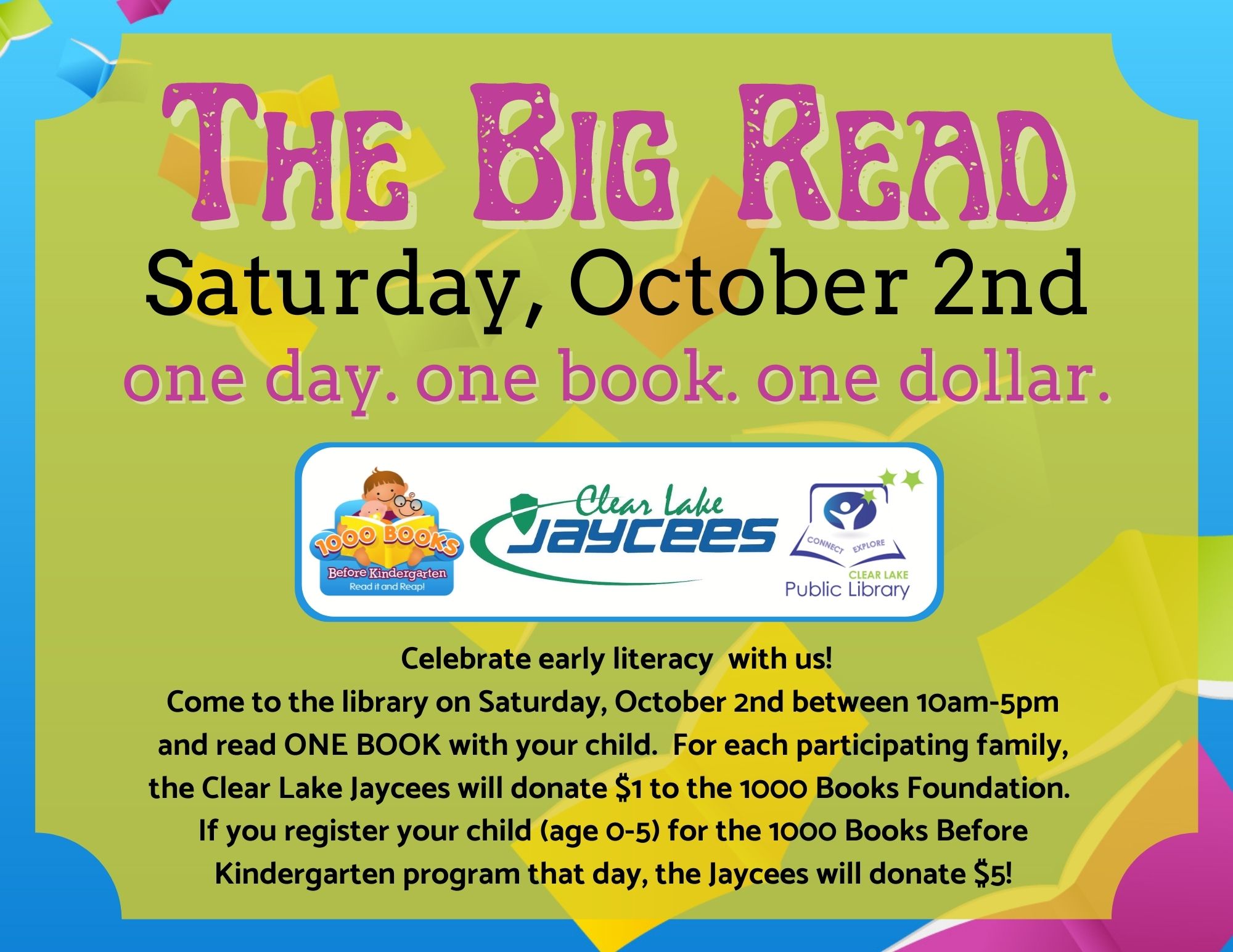 Last year the Clear Lake Public Library launched its own branch of the 1000 Books Before Kindergarten program in partnership with the 1000 Books Foundation (hereafter: Foundation), aimed at promoting reading with newborns, infants, and toddlers and encouraging bonding through reading.  This year, the Foundation and our library want to encourage all parents/caregivers to participate in the Big Read 2021 – a one-day event held on October 2nd.  The goal of #TheBigRead2021 is to promote the importance of early childhood literacy and encourage all parents and caregivers to read with their children.  How do you participate?  Come to the Library Children's Department on October 2nd (open hours: 10am – 5pm) and read ONE book with your child.  For each family that reads one book at the library, the Clear Lake Jaycees will donate $1 to the Foundation.  Additionally, for each family that registers their child (ages 0-5) for the 1000 Books Before Kindergarten Program at the library that day, the Jaycees will donate $5.  Participating families will also receive a free book to take home in commemoration of the event, donated by the Jaycees.
Find more information at: www.cllibrary.org/1000-books-before-kindergarten/
Share This Story, Choose Your Platform!