Iowa Storytelling Festival
What started in 1989
The Clear Lake Public Library first sponsored the Iowa Storytelling Festival in 1989.  It was intended to be a one-time special event in celebration of the library's centennial.
Became an Annual Event
The festival was so well received that it became an annual event, and thousands of persons of all ages have enjoyed the festival in the years since.  The festival's beautiful lakeside setting draws audiences from Iowa and beyond.  The festival has hosted many outstanding storytellers and that tradition continues with this year's featured performers.
Iowa Storytelling Festival 2022!
2018's Iowa Storytelling Festival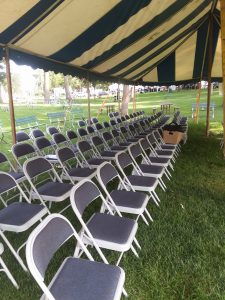 Leslie Goddard: Ghost Boat Performance
The Ghost of Violet Jessup
Sunset aboard the Lady of the Lake / Ghost Boat
Pete Grady: Unconditional Surrender – Ulysses S. Grant
Paul Siebert: Music From the Wagon Trails of the Midwest
WonderWeavers! A Bug Jug Jamboree
Are you interested being a performer for 2023's Iowa Storytelling Festival?
Please contact Aaron at the Clear Lake Public Library
Email: clplassist@gmail.com
Phone: 641-357-6133