Iowa Storytelling Festival
What started in 1989
The Clear Lake Public Library first sponsored the Iowa Storytelling Festival in 1989.  It was intended to be a one-time special event in celebration of the library's centennial.
Became an Annual Event
The festival was so well received that it became an annual event, and thousands of persons of all ages have enjoyed the festival in the years since.  The festival's beautiful lakeside setting draws audiences from Iowa and beyond.  The festival has hosted many outstanding storytellers and that tradition continues with this year's featured performers.
Join us for our 29th Annual Iowa Storytelling Festival
If you want to enjoy a unique family event in a beautiful lakeside setting, plan on attending the Clear Lake Public Library's 29th Annual Iowa Storytelling Festival which will take place on July 22, 2017.
Festival Schedule:
10:30 am: Listen to Celtic fingerstyle guitarist, Jerry Barlow
1:00 pm: Watch Sarah Uthoff play the role of Laura Ingalls Wilder
2:30-3:00 pm: Audience can participate as storytellers
Performers:
Jerry Barlow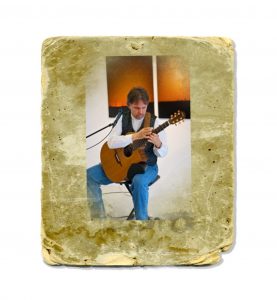 Acclaimed Celtic fingerstyle guitarist Jerry Barlow is a virtuoso musician, a warm and accessible performer, and a world-class storyteller.  His repertoire is composed of a synthesis of traditional music from the British Isles and his own original Celtic-inspired compositions.
Barlow's music transports the listener across time and space on an imaginary journey to a  rustic Irish fishing village or the misty Scottish Highlands or an enchanted English forest.  In concert, Barlow brings the songs alive by sharing the history, legend and humor behind the music. His expressive arrangements have been described as "music to soothe the soul, warm the heart, and lift the spirit."
Sarah S. Uthoff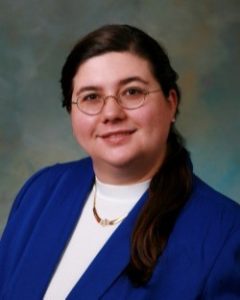 Sarah Uthoff is a respected national authority on 
Laura Ingalls Wilder and has a 
strong background in history 
education. She is a reference librarian 
at Kirkwood Community College in 
Cedar Rapids, Iowa, and serves as 
director of the Oxford Public Library 
in Oxford, Iowa. She is
an active Wilder researcher 
and has taught classes on Wilder

at 
two community college

s. Uthoff is
 a regular 
keynote speaker at the Herbert
Hoover Presidential Library and 
Museum 's Laura Ingalls Wilder 
Remembered event.
At the Iowa Storytelling Festival, Uthoff will play the role of Laura Ingalls Wilder as she packs up to move to Missouri. Each artifact in her old trunk holds a story.