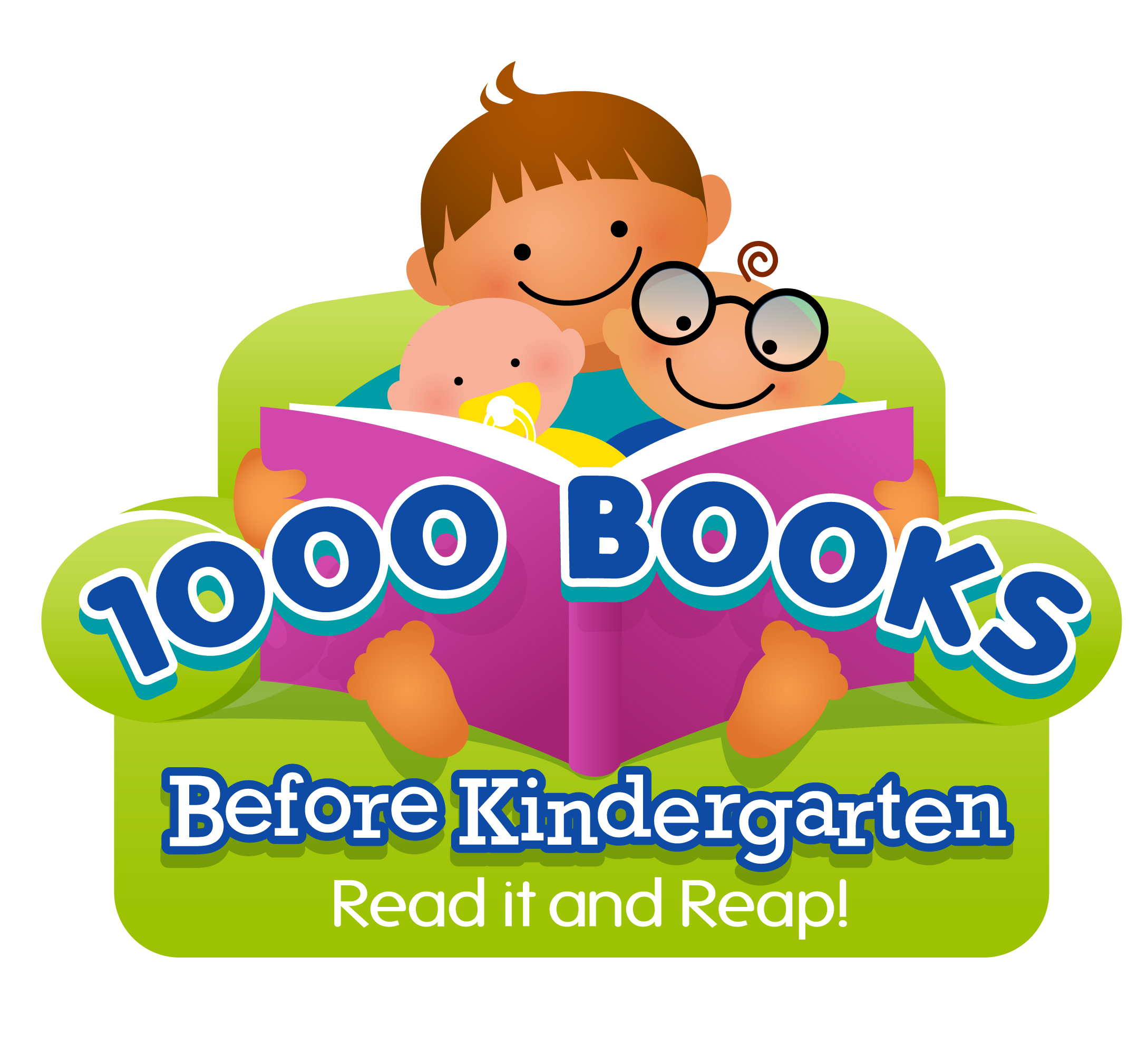 . . . . .
An Early Literacy program
designed to promote
school readiness and
bonding through books.
. . . . .
Join us for the special kick-off event!
How it works (in a nutshell):
Step 1: Sign up!
Visit the children's department desk at the library to sign up any kids in your family that haven't already started kindergarten. It's never too early or too late to start!
Step 2: Log books!
Keep track of how many books you read on our log (yes, repeated books count), then visit the library every 100 books to turn in your log and pick up a new one.
Step 3: Earn prizes!
Every time you turn in a log, your child earns a sticker and gets to move their name up on our wall display.  At 500 and 1000 books, they earn an even bigger prize!
Step 4: Finish!
Congratulations –  1000 books!
Make sure to turn in your final log in order to officially complete the program and receive your free book and certificate!
Frequently Asked Questions:
Q: What books count?
A:  Any books! Books from your own collection, books at story time, library books, audiobooks.  If you are listening to a book and finish the whole thing, it counts.  Don't forget to count the ones read by other people: day care, preschool, library story time, and siblings!
Q: Can we read the same books over again?
A: Children love to hear the same books again and again. Repetition is great for children. Read the same book as often as you like – it counts each time!
Q:  What ages can participate?
A: The 1,000 Books program is intended for infants through five years old.
Q: We've finished 1,000 books. Now what?
A: Way to go!  You've likely instilled a love of reading (and love of the library) in your child.  Don't stop reading now!  Continue to build your child's vocabulary and comprehension by continuing to introduce new books and reread beloved favorites.
Check out our Early Literacy page for ideas on other skills you can work on to help your child succeed!
Q: Can more than one child participate?
A: Of course!  Any child birth through age 5 is welcome to participate in the program until they start kindergarten!
Q: When should my child sign up?
A: You may register any time, from birth through age five.  It's never too early to start preparing your child for success!
Q:  Can we really read 1,000 books?
A: It's easier than you might think.
1 book/day for 3 years = 1,095 books!
3 books/day for 1 year = 1,095 books!
| | |
| --- | --- |
|                 Start at age 2 – | One book a day |
|                 Start at age 3 – | Ten books a week |
|                 Start at age 4 – | Two books a day |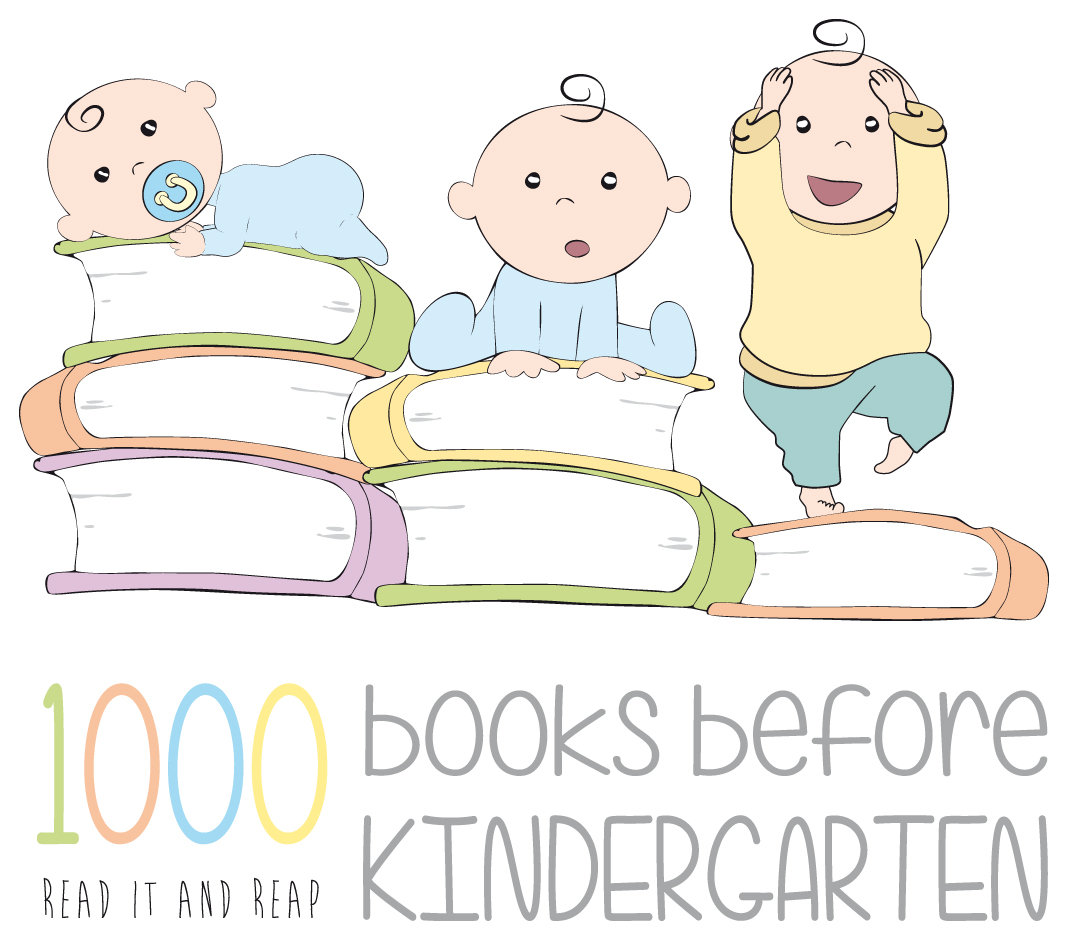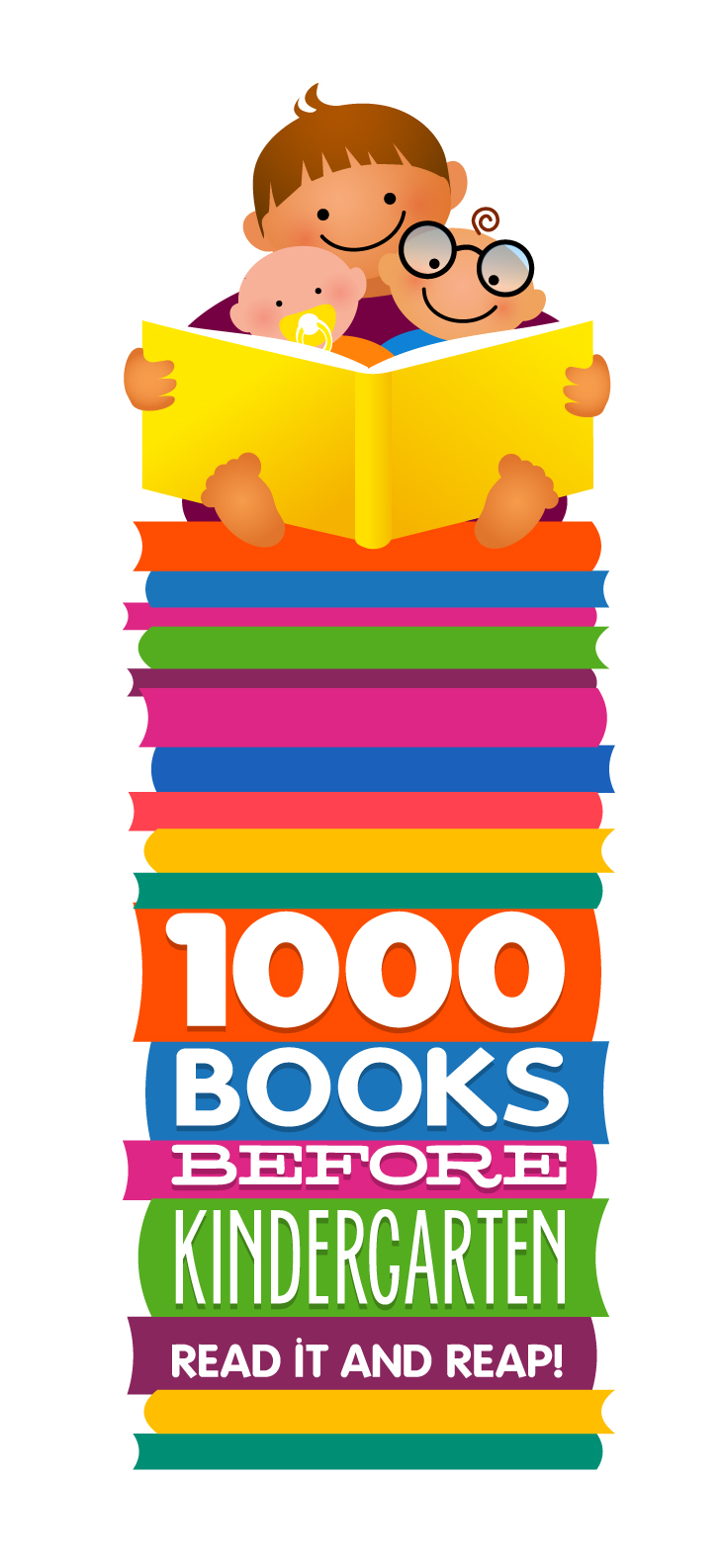 Name and logo are used with permission from the 1000 Books Foundation.