Being a Clear Lake Public Library card holder gives you access to millions of different sources of information. View the different sites below.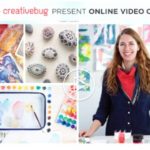 Calling all crafters! New online resource CreativeBug available FREE with your Clear Lake Library card. Enjoy access to video art classes, projects, patterns, inspirations, and more. By signing up for CreativeBug you'll enjoy unlimited access to thousands of online art and craft classes. Start and stop projects at your own pace. No pressure, just possibilities!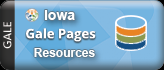 Iowa Gale Pages
New! Iowa Gale Pages is a full page link to a wide array of resources provided by Gale to Iowa residents. Research topics include: agriculture, auto repair, business, gardening, health, home improvement and much more.

Credo
Credo is an easy-to-use tool for research, homework, and other reference needs. Gather background information on your topic from over one thousand full-text encyclopedias and subject handbooks, as well as 500,000+ images and audio files and over 1,000 videos.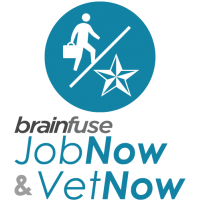 BrainFuse.com
Brainfuse JobNow/VetNow is delivered via a web browser. Upon visiting the library customization site, you will be able to create an account and select among several service options. Once you select a service, the WebConnect online classroom launches. WebConnect allows tutors and patrons to communicate in live, online sessions.
View Tutorial
Salem Health: Cancer
Access over 900 essays online on all aspects of cancer in Salem Health: Cancer, 2nd Edition.  The essays address diseases, conditions, symptoms, cancer-related syndromes, chemotherapy and other drugs and drug classes, cancer centers, genetics, the biology of cancer, medical specialties, tests, procedures, complimentary and alternative therapies, lifestyles, healthy and preventive strategies, and the many social and personal issues surrounding cancer, from cancer's impact on minority populations to personal finances, insurance, personal relationships, and emotional coping.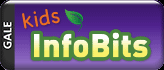 Kids InfoBits
New! Kids InfoBits is an online resource that contains educational content appropriate for elementary students in Kindergarten through 5th grade presented in an engaging visual interface.
Iowa AEA Online
Iowa Area Education Agencies provide Iowa AEA Online, consisting of eight dynamic online resources, to all Iowa accredited schools. Students and staff have access at school and at home (Internet access required), 24 hours a day, seven days a week! These online resources support the content standards for school curriculum and student learning by bringing a wealth of information to teachers and students wherever they may be, with just the click of a mouse.
Ancestry Library Edition
Clear Lake Public Library cardholders have access to Ancestry.com/Library Edition.  It is available for use at the library only.  This database offers census records, public records, immigration information and other genealogical resources.  Ancestry.com/Library Edition for Clear Lake Public Library users is sponsored by the Clear Lake Public Library Foundation.
View Tutorial
Heritage Quest Online
HeritageQuestOnline.com (HQO) Census records, public records, immigration information and other genealogical resources are available through HQO.  HeritageQuestOnline.com for Clear Lake library users is sponsored by the Clear Lake Public Library Foundation. Click on logo to proceed to Heritage Quest Online's website.
Transparent Language
A complete language-learning experience, Transparent Language Online, bridges the gap between learning a language and using that language in the real world by allowing users to do both – completely online and all in one program. Click on Logo to get started!
View Tutorial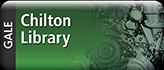 Chilton Auto Repair
New! Authoritative automotive repair covers the most popular vehicles of the past 30 years. This continually updated resource provides:
Step-by-step service and repair procedures
Wiring diagrams
Maintenance and specification tables
Troubleshooting guides and diagnostic trouble codes
Photos, illustrations, diagrams and multimedia (videos and animations)
ASE test prep
View Tutorial
DearReader.com
DearReader.com is an on-line book club sponsored by the Friends of the Clear Lake Public Library that delivers daily five minute excerpts from new book releases via email.  By the end of the week, you will have read the first two or three chapters, and if you wish to continue with the book, you can reserve a copy through the Clear Lake Library. DearReader.com is actually eleven different book clubs:  Fiction; Nonfiction; Mystery; Romance; Teen; Business; Horror; Good News; Audio Books; Pre-Publication; and Science Fiction.  You may sign up for as many clubs as are of interest to you.  This is a great way to discover new authors and expand your reading horizons. Click on logo to enter DearReader website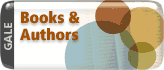 Books & Authors
Books & Authors offers new ways to explore the endless possibilities and combinations of books, authors, genres and topics. The ideal convergence of science and serendipity, this online resource leverages the Internet's unique capacity to create, build, communicate and sustain communities of readers. With an up-to-date and configurable interface, and a unique Open Web component, Books & Authors offers patrons a powerful tool that promotes the discovery of literature, and where to find it in the library.