Introducing 2020's theme:

What will you imagine this summer?
At the Clear Lake Public Library,
we have a program for every age,
birth through adult!
Registration starts June 1st and the programs continue through July 24th.
                          2019 Summer Reading Program: A Universe of Stories

Are you ready to blast off into our Summer Reading Program?
At the Clear Lake Public Library, we have a program for every age, birth through adult!
Registration starts June 3rd and the programs continue through July 26th.
Early Literacy (Toddlers) & Children in Grades K-5
From story times to zoo visits, this summer is sure to ignite excitement!  Our Early Literacy program is designed for young ones birth through preschool and completes like a bingo board full of activities and suggested reading.  Five levels of prizes keep our youngest patrons entertained and wanting to visit the library!
Our children's program is for those entering Kindergarten – 5th grade and is based on minutes read.  Pick up time slips from the children's desk, fill them out at home as you read, and return them to earn 6 levels of prizes!
The grand prize is a summer reading t-shirt.
Teen & Young Adult Summer Reading (grades 6-12)
Sign up for summer reading June 3th between 5-7pm and get an ice-cream sandwich!
Registration is available here starting June 3 and ending July 27.
Special programs will be offered, including a teen book club, weekly movies, fun craft.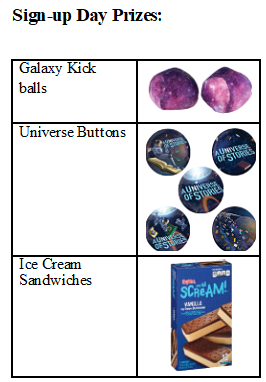 Weekly reading logs must be turned in by Saturday to qualify for that week's prize drawing. If registered, download a reading log here.  The first reading log will be due by 5:00pm on Saturday, June 8th.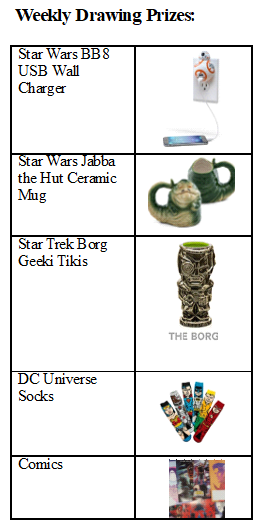 Entries for the grand prize drawing based on a minimum number of 30 hours read over the course of summer reading.
Each 30 hours read is an entry for the grand prize.
Grand prizes this year will include:
First Place) A limo ride on the first day of school with 3 friends
Second Place) A Kindle Fire,
Third Place) [For completing the bonus bingo sheet] A Star Named after them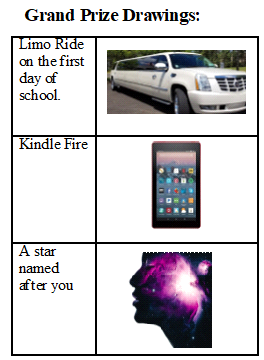 Congratulations to our teen & young adult 2018 summer reading winners!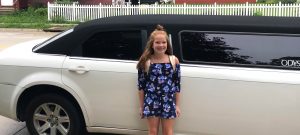 Adult Summer Reading
Adult summer reading, participating only requires completing a bingo sheet! The prize for completing a bingo is a gift card to Cabin Coffee. Sign-up not required.