Library closed 3/17/20 @12 pm until further notice. 
Though we are closed, the staff has been working on developing new ways to help our patrons. Here is our newest development:
CURBSIDE PICK-UP
At this time, we want to extend our services through a curbside pickup program.
Step 1: Find the book(s) you'd like in our catalog. https://cllibrary.biblionix.com/catalog/
Step 2: Call the library with the *specific titles* you'd like to check out. Our number is 641-357-6133. We will pull the books and check them out to you.
Step 3: Monday-Friday 10am-2pm is our pickup time slot. Call the library when you are parked outside (or just before you leave the house) and we'll meet you outside to give you the items.
Other notes:
We kindly ask that all items returned are done so through the book drop.
All items checked out that were originally due in March are now due in April. We will continue to push back due dates as needed.
This is following Governor Reynolds mandate made on 3/17 about public gathering space closing.
Check-out these resources!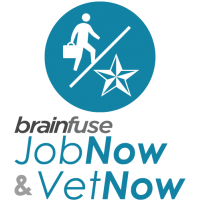 BrainFuse.com
Brainfuse JobNow/VetNow is delivered via a web browser. Upon visiting the library customization site, you will be able to create an account and select among several service options. Once you select a service, the WebConnect online classroom launches. WebConnect allows tutors and patrons to communicate in live, online sessions.
View Tutorial

Popular magazines for desktops and mobile devices available for download!
View Tutorial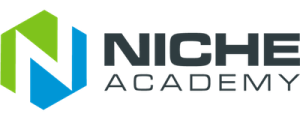 We have partnered with Niche Academy to offer brief online tutorials on our website featuring the library's digital resources, social media and more! Learn how to check out an eBook, create a Facebook account, research your family history, find good book recommendations, learn a new language, and a whole lot more by clicking on the Tutorials link on the right side of the library's website, or by by clicking View Tutorial anywhere on the website.
Hoopla is a groundbreaking digital media service offered by the Clear Lake Public Library that allows you to borrow movies, music, audiobooks, ebooks, comics and TV shows to enjoy on your computer, tablet, or phone – and even your TV! With no waiting, titles can be streamed immediately, or downloaded to phones or tablets for offline enjoyment later. We have hundreds of thousands of titles to choose from, with more being added daily.
You can stream titles instantly through your desktop browser or our mobile app. If you use our mobile app, you can also download titles to your device for offline playback later, where Wi-Fi may be unavailable. Titles are automatically returned and removed from your device at the end of the lending period.