Interested in old Clear Lake newspapers?
Searchable Clear Lake newspapers made possible by donation made in memory of the Teed Family.
Search Clear Lake Mirror Reporter from 1860-1924!
Apollo, is our new library checkout system and catalog, powered by Biblionix.
You may notice some changes, and new capabilities when logging into your account. Such as: the availability to update your contact information, choosing how you receive notifications, placing items on hold, and renewing materials online.
If you have any difficulty logging onto your account. Please, call the library at 641-357-6133 or use Gabbie, our new talk to a librarian function.

Text 641-435-6348 to text-chat with a librarian. You can easily renew your books, check the status of your account, or ask a reference question!
Join us for this fun, horse-themed story time! Designed for children 3-6, there will be books, songs and activities.  You'll also get an up close look (and feel!) at some horse tack – bridle, saddle, [...]
Put on your most fancy outfit and join us for a Fancy Nancy themed storytime followed by a tea party and craft! Registration begins January 28th! Please register by calling the Children's Department at 641-357-0315 [...]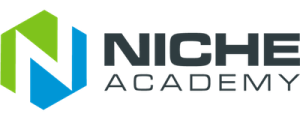 We have partnered with Niche Academy to offer brief online tutorials on our website featuring the library's digital resources, social media and more! Learn how to check out an eBook, create a Facebook account, research your family history, find good book recommendations, learn a new language, and a whole lot more by clicking on the Tutorials link on the right side of the library's website, or by by clicking View Tutorial anywhere on the website.
Hoopla is a groundbreaking digital media service offered by the Clear Lake Public Library that allows you to borrow movies, music, audiobooks, ebooks, comics and TV shows to enjoy on your computer, tablet, or phone – and even your TV! With no waiting, titles can be streamed immediately, or downloaded to phones or tablets for offline enjoyment later. We have hundreds of thousands of titles to choose from, with more being added daily.
You can stream titles instantly through your desktop browser or our mobile app. If you use our mobile app, you can also download titles to your device for offline playback later, where Wi-Fi may be unavailable. Titles are automatically returned and removed from your device at the end of the lending period.