Curbside only Starting Monday 11/23.
The Clear Lake Public Library is returning to curbside only starting Monday 11/23. The library will be closed to patrons except for the lobby which is open for grab and go. Library hours of operation will be 10am-5pm M-F, Sat. 10am-2pm. The book return will remain open.
Follow these steps for curbside service:
Step 1: Find the book(s) you'd like in our catalog.
Step 2: Call the library with the specific titles you'd like to check out, or reserve them online.
Our number is 641-357-6133. We will pull the books and check them out to you.
Step 3: Monday-Fri 10am-4:30pm and Sat 10-1:30pm are our pickup time slots. Schedule a time to pick up your items from the table in the lobby or call us when you are outside to have them brought to your car.
For more information, watch the How To videos below! Just click the image to be directed to the video.
As always the Clear Lake Public Library offers a wide variety of resources even if you cannot make it into the library. Our eLibrary is available 24/7 so you can access these resources from wherever you are by visiting https://www.cllibrary.org/digital-books-magazines/
Check-out these resources!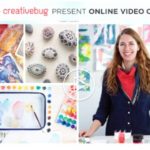 Calling all crafters! New online resource CreativeBug available FREE with your Clear Lake Library card. Enjoy access to video art classes, projects, patterns, inspirations, and more. By signing up for CreativeBug you'll enjoy unlimited access to thousands of online art and craft classes. Start and stop projects at your own pace. No pressure, just possibilities!

Popular magazines for desktops and mobile devices available for download!
View Tutorial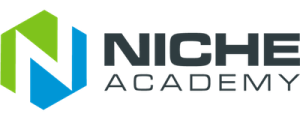 We have partnered with Niche Academy to offer brief online tutorials on our website featuring the library's digital resources, social media and more! Learn how to check out an eBook, create a Facebook account, research your family history, find good book recommendations, learn a new language, and a whole lot more by clicking on the Tutorials link on the right side of the library's website, or by by clicking View Tutorial anywhere on the website.
Hoopla is a groundbreaking digital media service offered by the Clear Lake Public Library that allows you to borrow movies, music, audiobooks, ebooks, comics and TV shows to enjoy on your computer, tablet, or phone – and even your TV! With no waiting, titles can be streamed immediately, or downloaded to phones or tablets for offline enjoyment later. We have hundreds of thousands of titles to choose from, with more being added daily.
You can stream titles instantly through your desktop browser or our mobile app. If you use our mobile app, you can also download titles to your device for offline playback later, where Wi-Fi may be unavailable. Titles are automatically returned and removed from your device at the end of the lending period.