Phase 4 of reopening – Beginning August 31, the library will extend its hours to Monday-Thursday 10:00 am-7:00 pm; Friday 10:00 am – 5:00 pm; Saturday 10:00 am – 2:00 pm. We continue to ask that patrons please wear a mask and practice social distancing while in the library.  All patrons are limited to one visit per day not to exceed (1) hour in the library.  Children must be accompanied by an adult and there will be no toys, games, or puppets available in the children's department. Curbside service is still available for those that prefer. Thank you to all our patrons for your support and patience.  If you have questions, please call the library at 641-357-6133.
To comply with recommendations of social distancing and limited group sizes, all programming for the time being will be held virtually.
Find program information and videos on our Facebook page or hop on over to our YouTube Channel to see what we've been up to lately for Children's Programs!  Book chat & Books on Tap are currently being held via Zoom.
It's time for the Fall Reading Challenge 2020!
Fall Into Reading. Print out this BINGO board for each member of your family, keep track of all the spaces you've completed, and bring the completed board(s) back to the library to earn a prize!
No registration required!
No printer? No problem. Pick up your reading logs at the library!
Reading logs must be turned in to the library before the library closes on October 31st. No prizes will be awarded after that.
Download Bingo Sheet Here!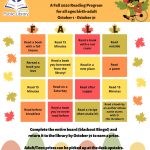 Check-out these resources!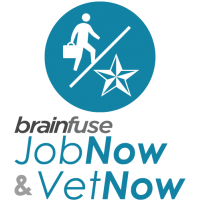 BrainFuse.com
Brainfuse JobNow/VetNow is delivered via a web browser. Upon visiting the library customization site, you will be able to create an account and select among several service options. Once you select a service, the WebConnect online classroom launches. WebConnect allows tutors and patrons to communicate in live, online sessions.
View Tutorial

Popular magazines for desktops and mobile devices available for download!
View Tutorial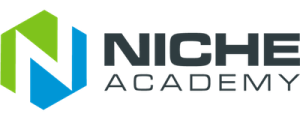 We have partnered with Niche Academy to offer brief online tutorials on our website featuring the library's digital resources, social media and more! Learn how to check out an eBook, create a Facebook account, research your family history, find good book recommendations, learn a new language, and a whole lot more by clicking on the Tutorials link on the right side of the library's website, or by by clicking View Tutorial anywhere on the website.
Hoopla is a groundbreaking digital media service offered by the Clear Lake Public Library that allows you to borrow movies, music, audiobooks, ebooks, comics and TV shows to enjoy on your computer, tablet, or phone – and even your TV! With no waiting, titles can be streamed immediately, or downloaded to phones or tablets for offline enjoyment later. We have hundreds of thousands of titles to choose from, with more being added daily.
You can stream titles instantly through your desktop browser or our mobile app. If you use our mobile app, you can also download titles to your device for offline playback later, where Wi-Fi may be unavailable. Titles are automatically returned and removed from your device at the end of the lending period.