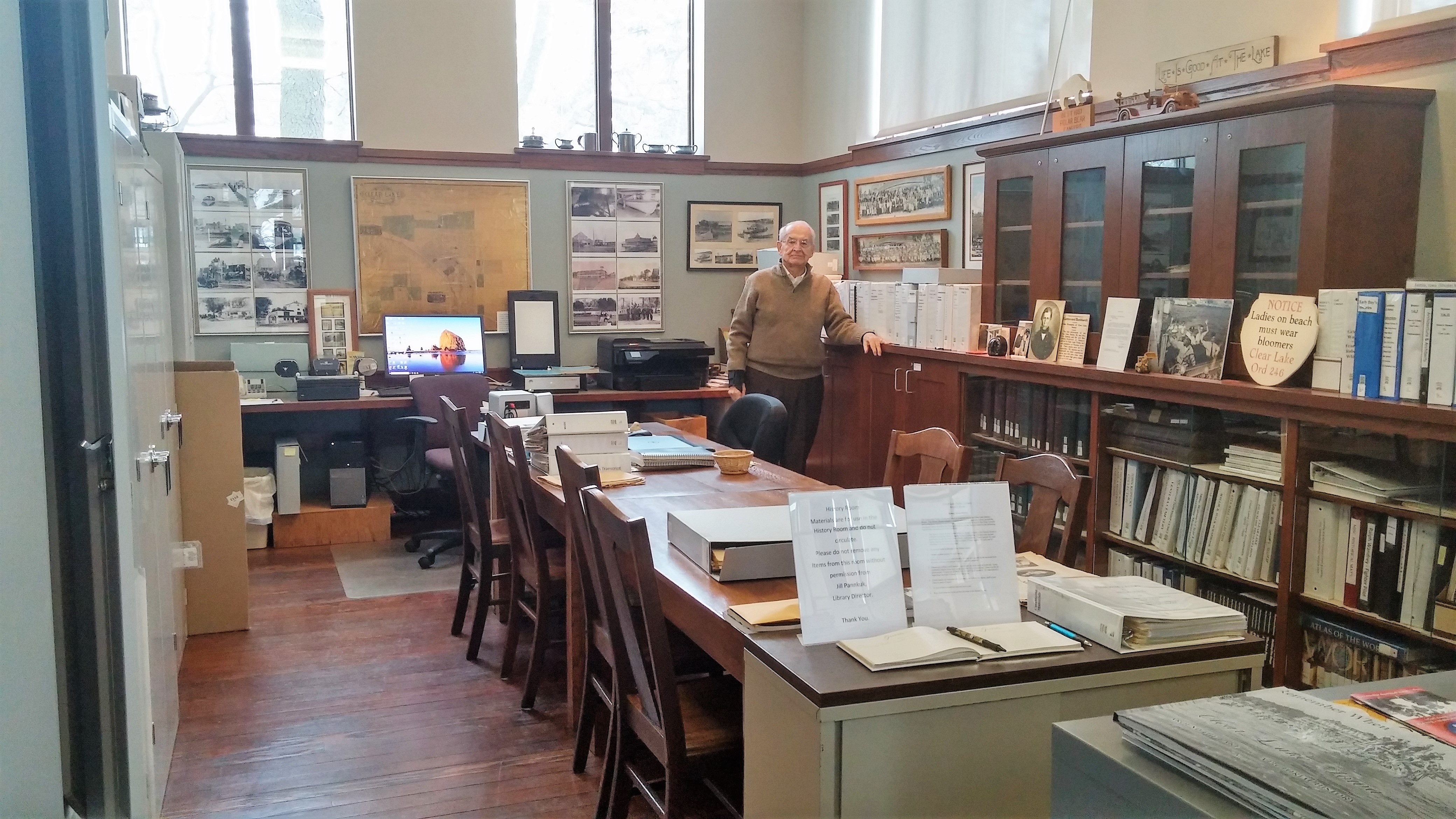 If you are curious about Clear Lake History, visit the Clear Lake Public Library's History Room.  The history collection contains many documents and photos that record Clear Lake's unique history. History Room Curator H Milton Duesenberg is available when the History Room is open to assist those wanting to explore the story of Clear Lake. Contact the library at 641-357-6133 or clplib@cltel.net more information.
History Room hours are Monday through Friday: 10:00-2:00.
Interested in old Clear Lake newspapers?
Searchable Clear Lake newspapers made possible by donation made in memory of the Teed Family.
Search Clear Lake Mirror Reporter from 1860-1924!