Calendar & Events
Discover all the events the Clear Lake Public Library offers for the community and its members.
For information and access to Virtual Events, check out our Facebook page!
Don't have Facebook? Check out our YouTube channel for some library videos!
1 event,
Library Closed Dec 24 – 26
The Library will be closed Saturday December 24th and Monday December 26th for the Christmas holiday.
1 event,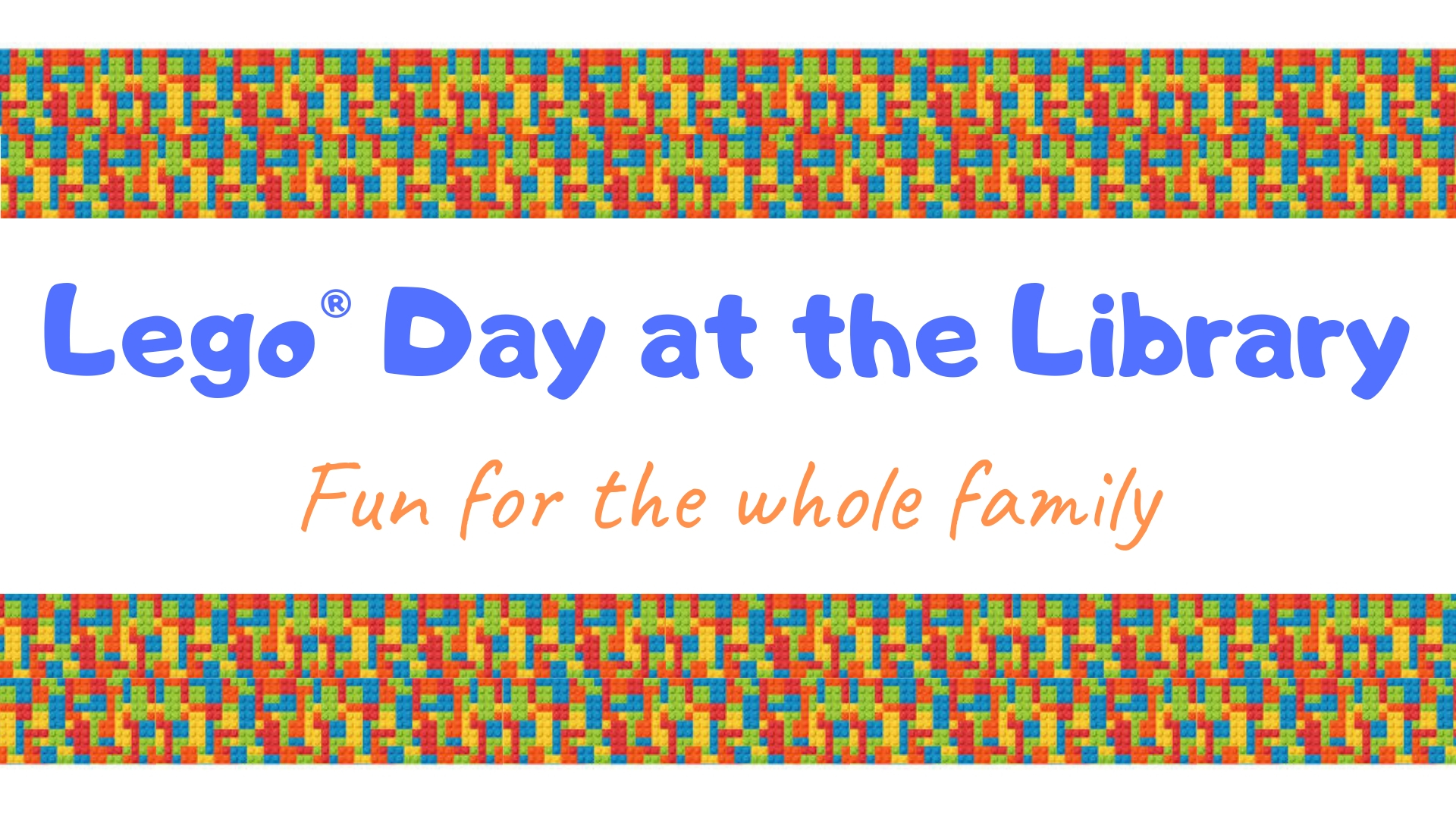 Lego® Derby will start at 10:30am – registration required, starting Dec. 5.  Build cars and race them on the track against everyone else at the program!  Registration capped at 25. Lego® Open Build will be from 2-4pm and is open to all ages! No registration required for the afternoon building.  We provide the materials, you […]
1 event,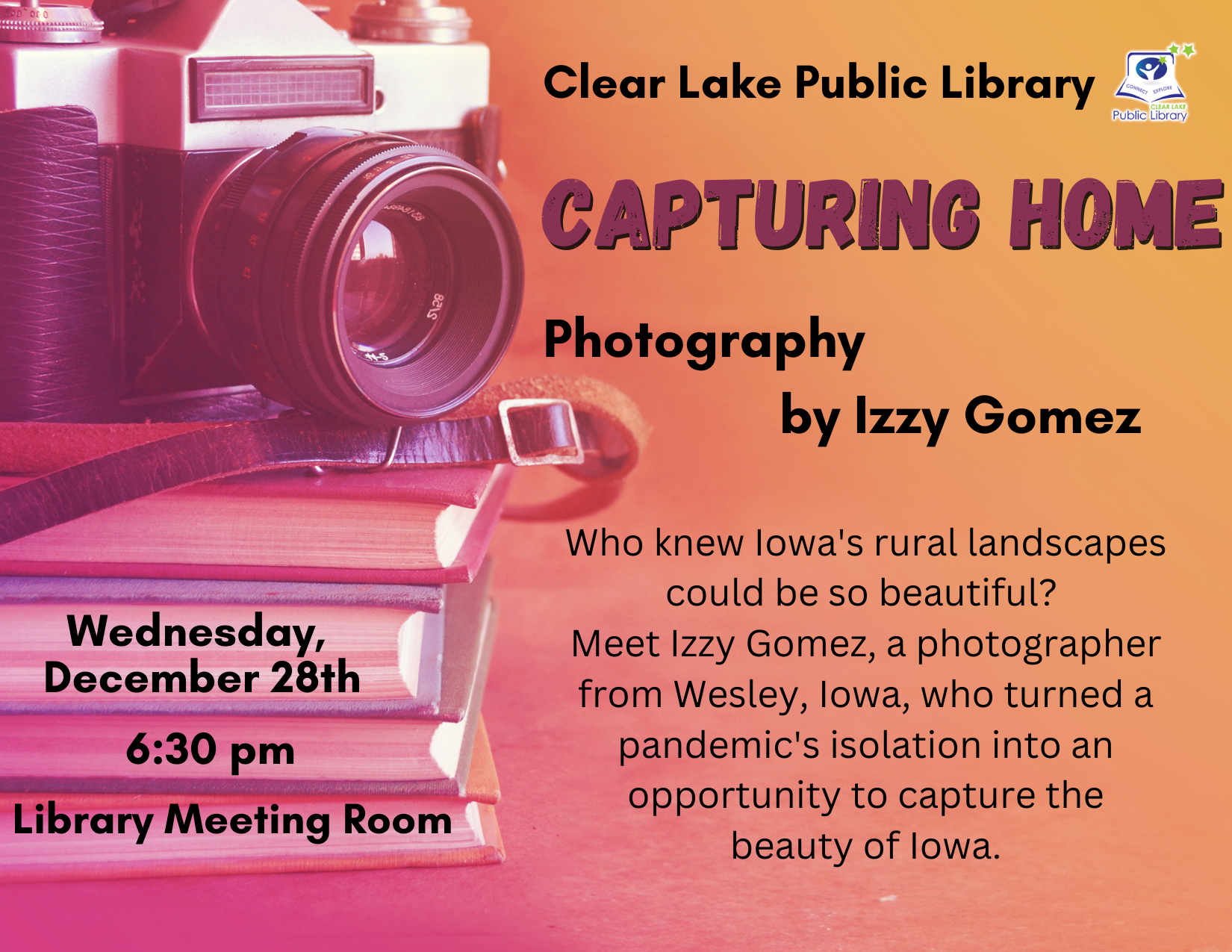 Come check out Izzy Gomez's photography as he talks about the way he captures the beautiful rural landscapes that we call home!
1 event,
Join us for a full-day full of fun events at the library, geared toward elementary-aged children.  We'll have a craft morning starting at 10:30am for K-5th graders making snowy art projects.  Registration recommended to ensure we have enough supplies!  In the afternoon, join us for a fun winter-themed movie for the whole family starting at […]
1 event,
The Library will be closed on Monday, January 2, 2023 in observation of New Year.
1 event,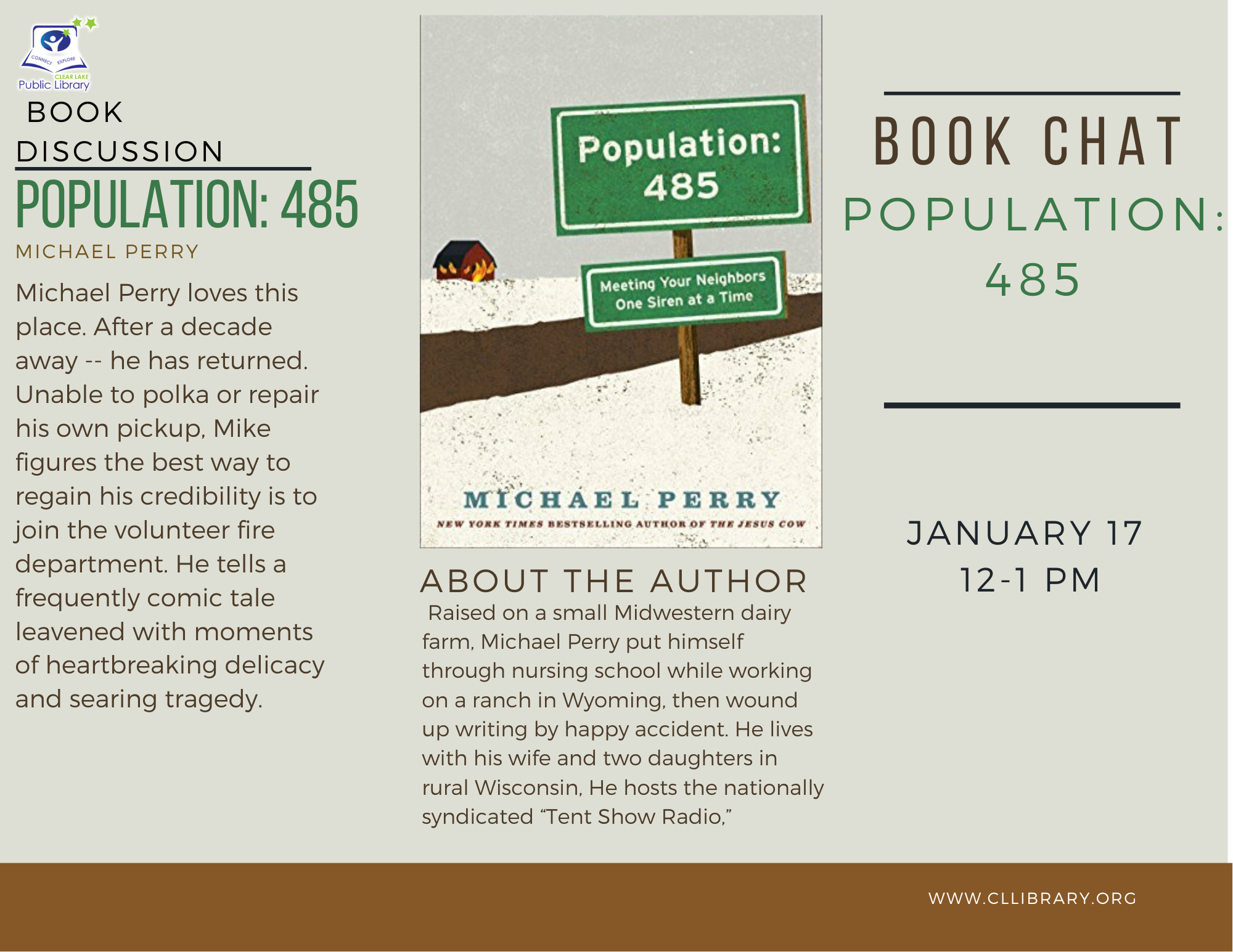 Michael Perry loves this place. After a decade away -- he has returned. Unable to polka or repair his own pickup, Mike figures the best way to regain his credibility is to join the volunteer fire department. He tells a frequently comic tale leavened with moments of heartbreaking delicacy and searing tragedy.
1 event,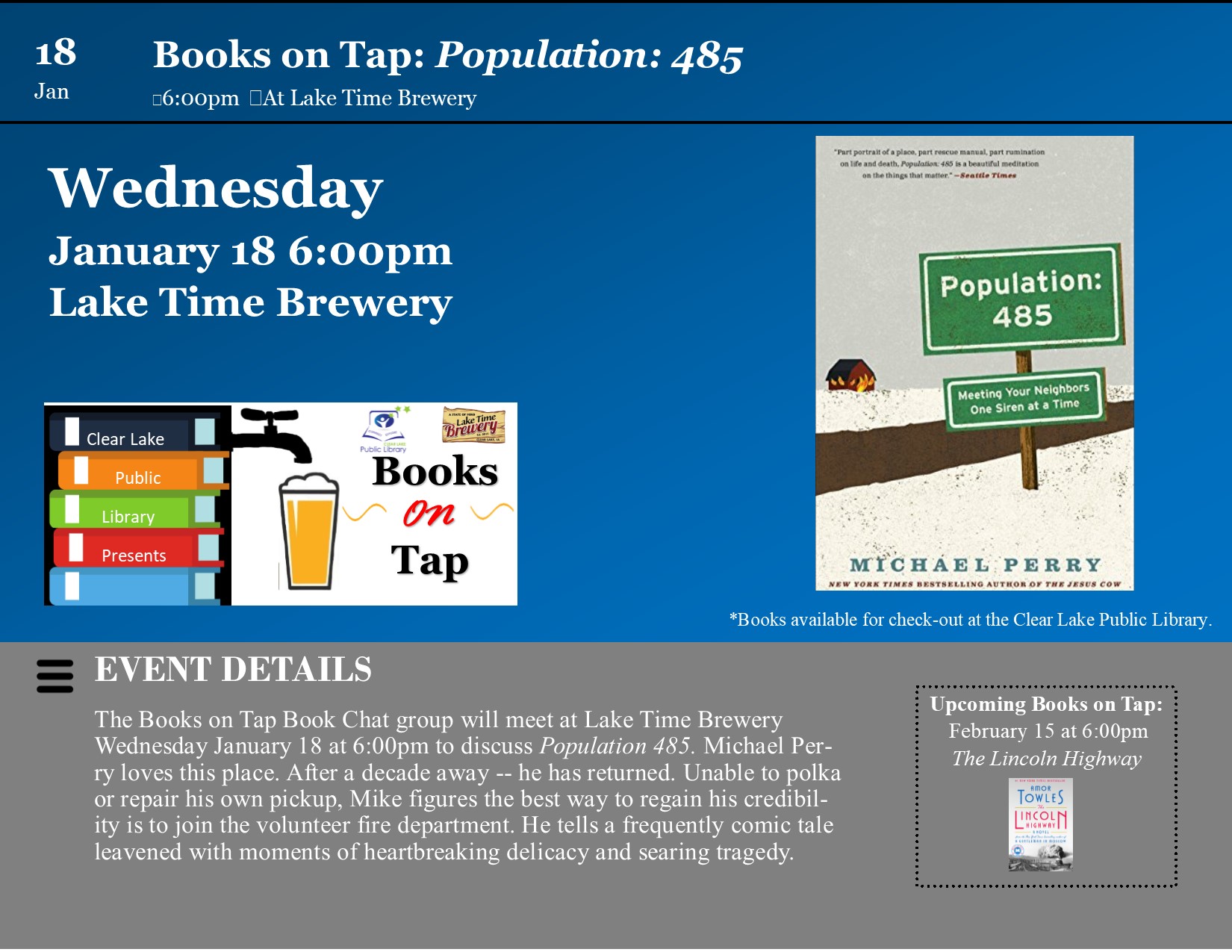 The Books on Tap Book Chat group will meet at Lake Time Brewery Wednesday January 18 at 6:00pm to discuss Population 485. Michael Perry loves this place. After a decade away -- he has returned. Unable to polka or repair his own pickup, Mike figures the best way to regain his credibility is to join […]