Learn about some of our new books from our Youth Services Librarian.
Keep checking back for NEW books!
The Snow Dancer
by Addie Boswell
Young dancer Sofia wakes up to a quiet, white world—it's a snow day! She makes her way outside to the neighborhood park, where a field awaits her, white and shining and open. It isn't long before the rest of the neighborhood wakes its sleepy head—and the other kids make their way to the park, scattering all of Sofia's beautiful silence. But with the help of a new young friend, Sofia is ready to show everyone what a snow dancer can do on a perfect day like this.
Verdict:  This book brings to life the excitement of a snow day! The fresh fallen snow, making those first tracks, sledding, snowball fights, and of course, hot cocoa to end the adventure.  It'd be the perfect book to share after your own snow day adventure.
Find it: NEW PIC BOS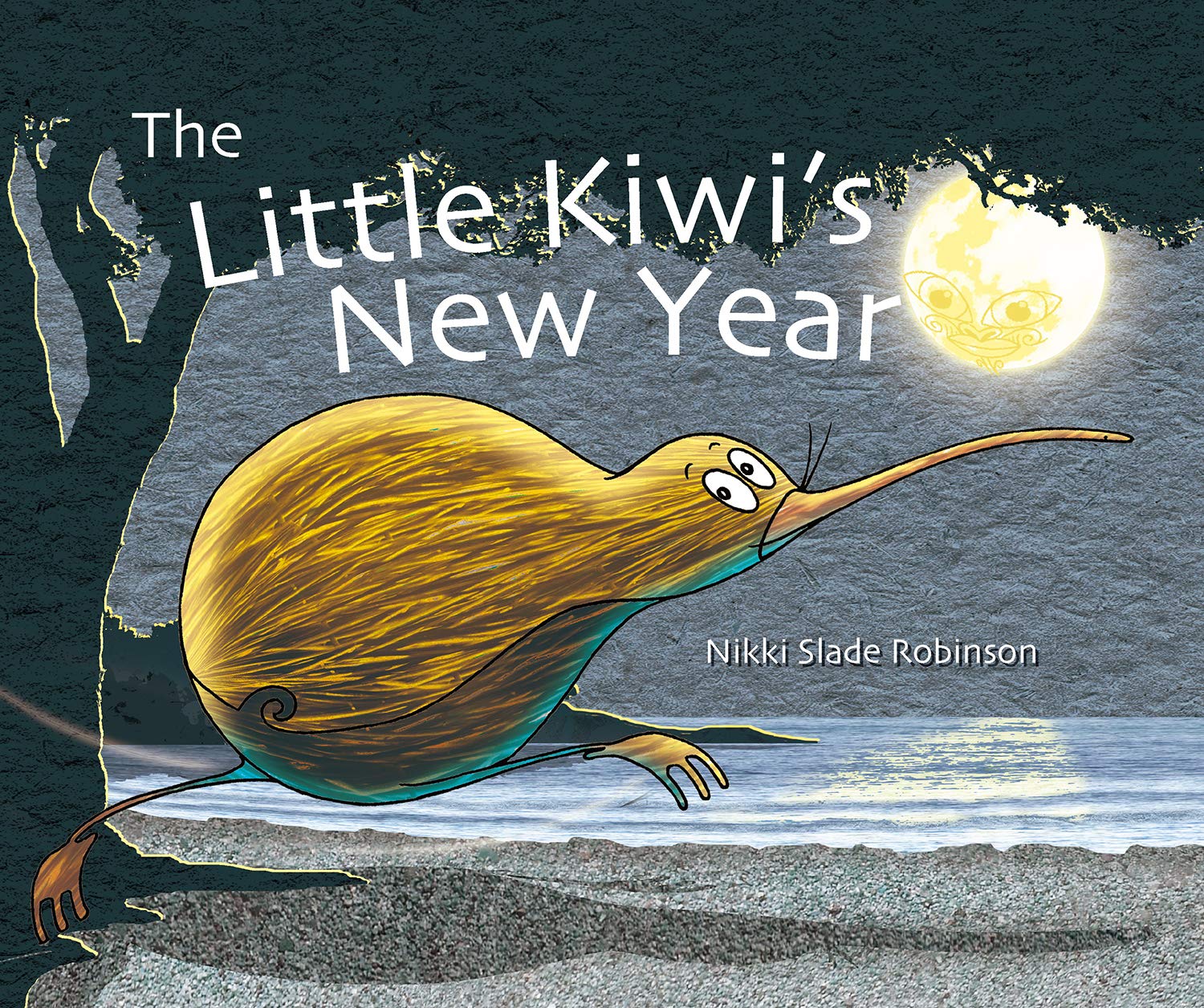 The Little Kiwi's New Year
By Nikki Slade Robinson
The Maori New Year is a time for celebrating, food and family. A little Kiwi in the New Zealand coastal bush wakes up in the middle of her sleep because she can feel it coming. One by one, she runs to her friends to wake them up so that they can spend the Maori New Year together.
Verdict:  Travel to New Zealand to learn about the Maori New Year with Little Kiwi and her friends.  You'll be introduced to several interesting animals that live in New Zealand and the Pleiades (Seven Sisters) constellation.  There isn't a lot of information about the holiday itself, but it's still a fun introductory book from another culture!
Find it: NEW PIC ROB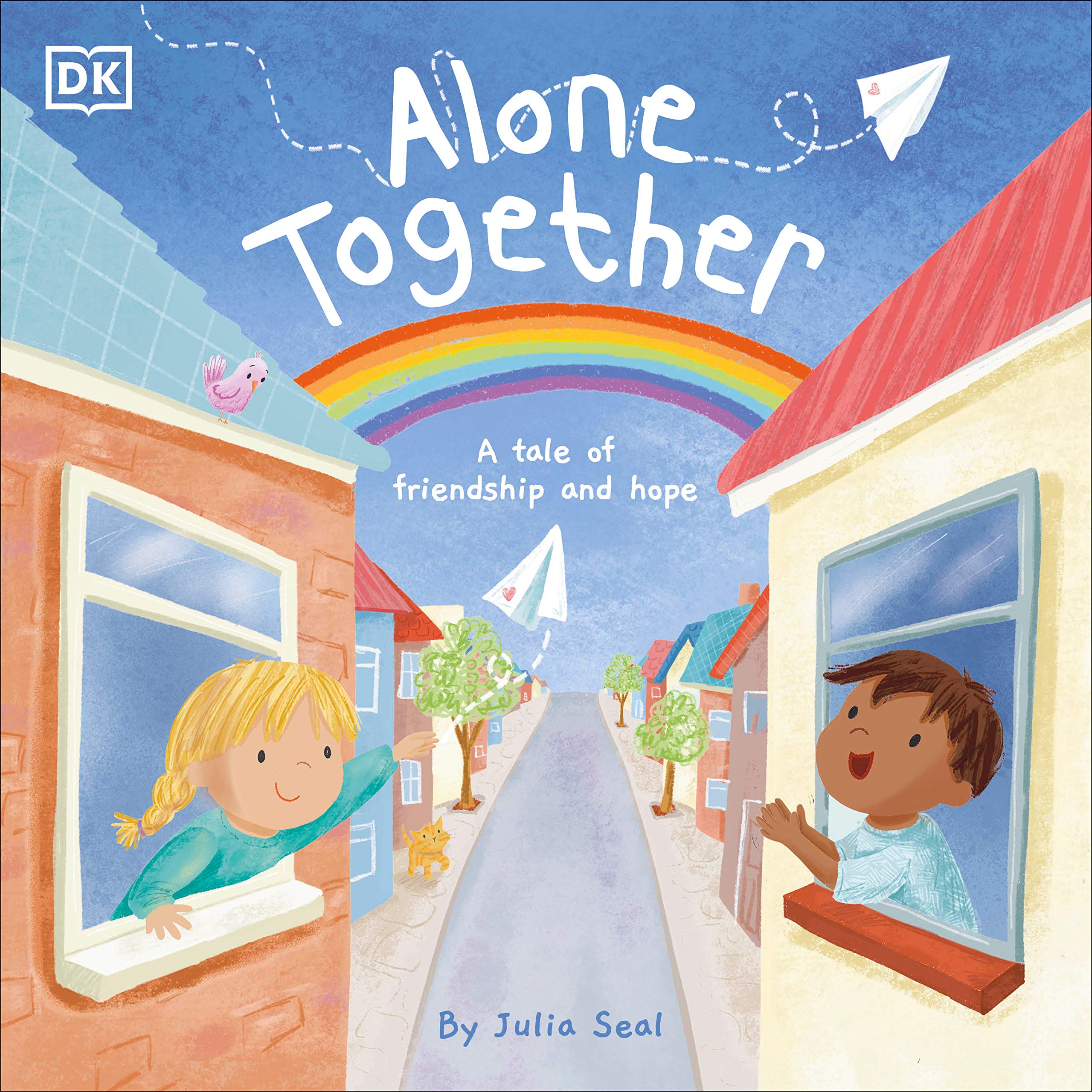 Alone Together
By Julia Seal
Having to stay home can be confusing and lonely for children. This heart-warming story by author-illustrator Julia Seal highlights the importance of friendship and community during these challenging times. The beautiful illustrations and message of hope will help children see the power of togetherness, and understand that even though we might feel like we're alone, we're alone together.
Verdict:  This book was obviously written in the midst of the coronavirus pandemic with stating at home and social distancing in mind, but could easily be used for any time a child has to stay home – maybe someone in the family is sick or there is bad weather.  It focuses on the children's feelings and what we CAN do instead of being sad that we can't do what we normally would.
Find it: NEW PIC SEA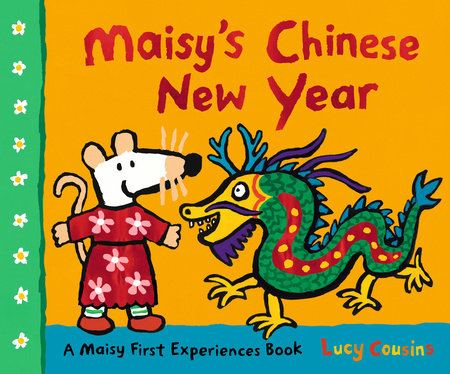 Maisy's Chinese New Year
by Lucy Cousins
Tomorrow is Chinese New Year, and Maisy's friend Tiger is coming home for the occasion. Hooray! Tiger has brought some beautiful gifts, some with a special symbol that means good luck. Maisy has asked all her friends to her house to celebrate with a delicious feast, and Penguin and Ostrich are handing out lucky red packets with money inside. Now it's time for Tiger to tell the story of Chinese New Year, while everyone stays up late for fireworks. But the best is to come on New Year's Day, when Maisy and all her friends take part in a dragon dance!
Verdict: Chinese New Year is always fascinating for kids – from the bright colors to the large dragon in the parade.  Learn a little bit more about it in this new book with beloved Maisy.  The 2021 celebration of Chinese New Year is on February 12th.
Find it: NEW PIC COU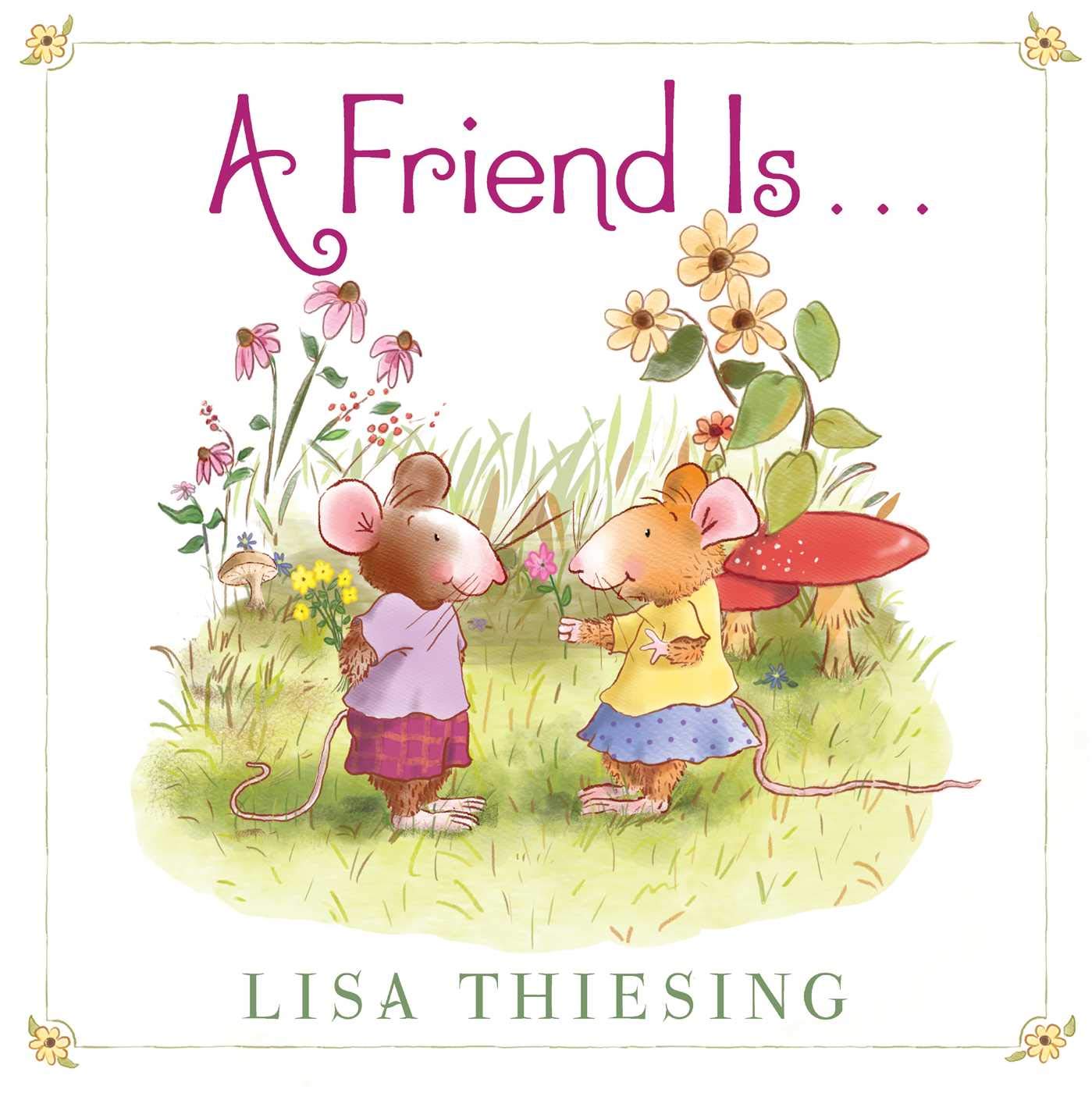 A Friend is..
by Lisa Thiesing
For many reasons and through many seasons, people need friends in their lives. Whether sniffing a sweet flower or star gazing, building a snowman or jumping into a pile of leaves, ice skating or playing hide and seek…who better to share everything with than a friend?
Verdict: A cute, short story about what it means to be a friend.  What the book lacks in text, it more than makes up for in illustrations as the friends navigate every season together.  Maybe you'll even get an idea for something new you can do with friends in the coming year!
Find it: NEW PIC THI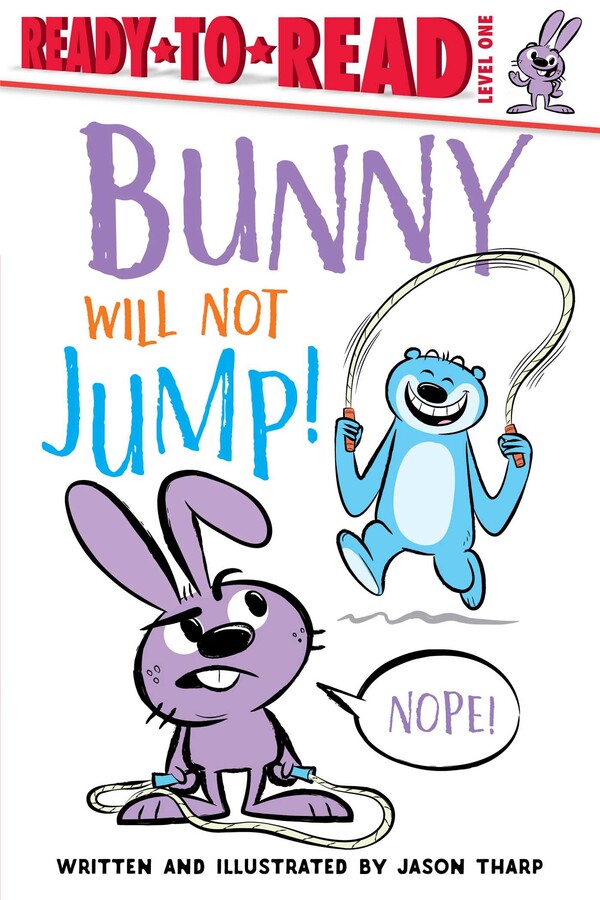 Bunny Will Not Jump
by Jason Tharp
Bunny will not jump. He usually loves jumping! But when he sees how high his friend Big can jump, Bunny does not want to jump anymore. Big just wants Bunny to do what he loves in his own way. He needs your help—by following interactive prompts in the story—to make it happen!
Verdict: Written in similar style to Elephant and Piggie (Mo Willems), Bunny and Big are good friends working through different issues.  This book brings to light jealousy and differences between friends, which are inevitable.  Kids will love the antics and adults will love the message.  A win-win!
Find it: NEW E THA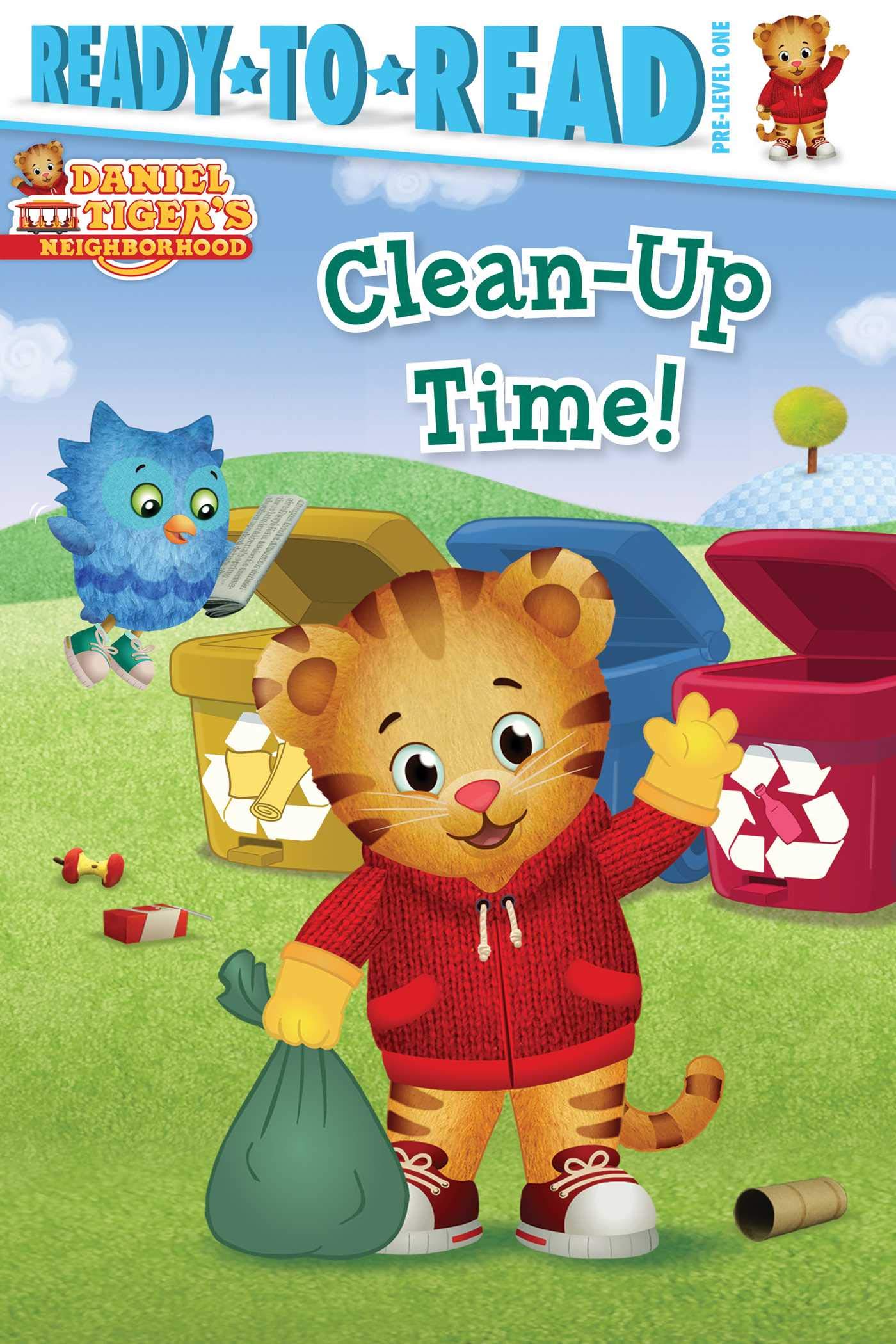 Clean-Up Time
by Patty Michaels
A windstorm has made a mess of the neighborhood playground and no one can play. Everyone helps by throwing away and recycling the trash. The children learn that they can all work together to keep their neighborhood clean!
Verdict: Follow Daniel and his friends through another adventure in the Neighborhood.  A particularly great choice for Earth Day, but the story isn't time-specific, so it can be a fun read any time for Daniel lovers!  The story line also reinforces the narrative of work first (clean up), play later.

Find it: NEW E MIC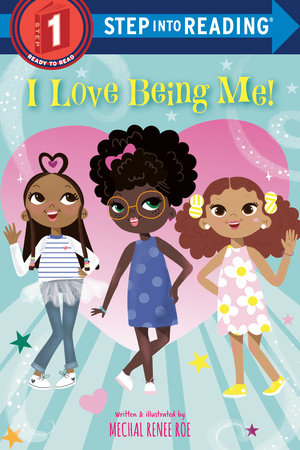 I Love Being Me!
by Mechal Renee Roe
Girls will love seeing strong, happy reflections of themselves in this vibrant, rhyming, Step 1 reader about the joy of being a girl. Featuring a variety of kids and the activities they enjoy – reading, soccer, cooking, swimming, gardening, and more – this easy reader promotes girls' self-esteem, smarts, and strength.
Verdict: This book should be read by every child.  Throughout the book, seven (7) diverse girls talk about what they love about themselves.  It's a very positive, self-affirming book in a world that doesn't always give our children that.  It's okay to be different and love who you are – that's what makes life interesting!
Find it: NEW E ROE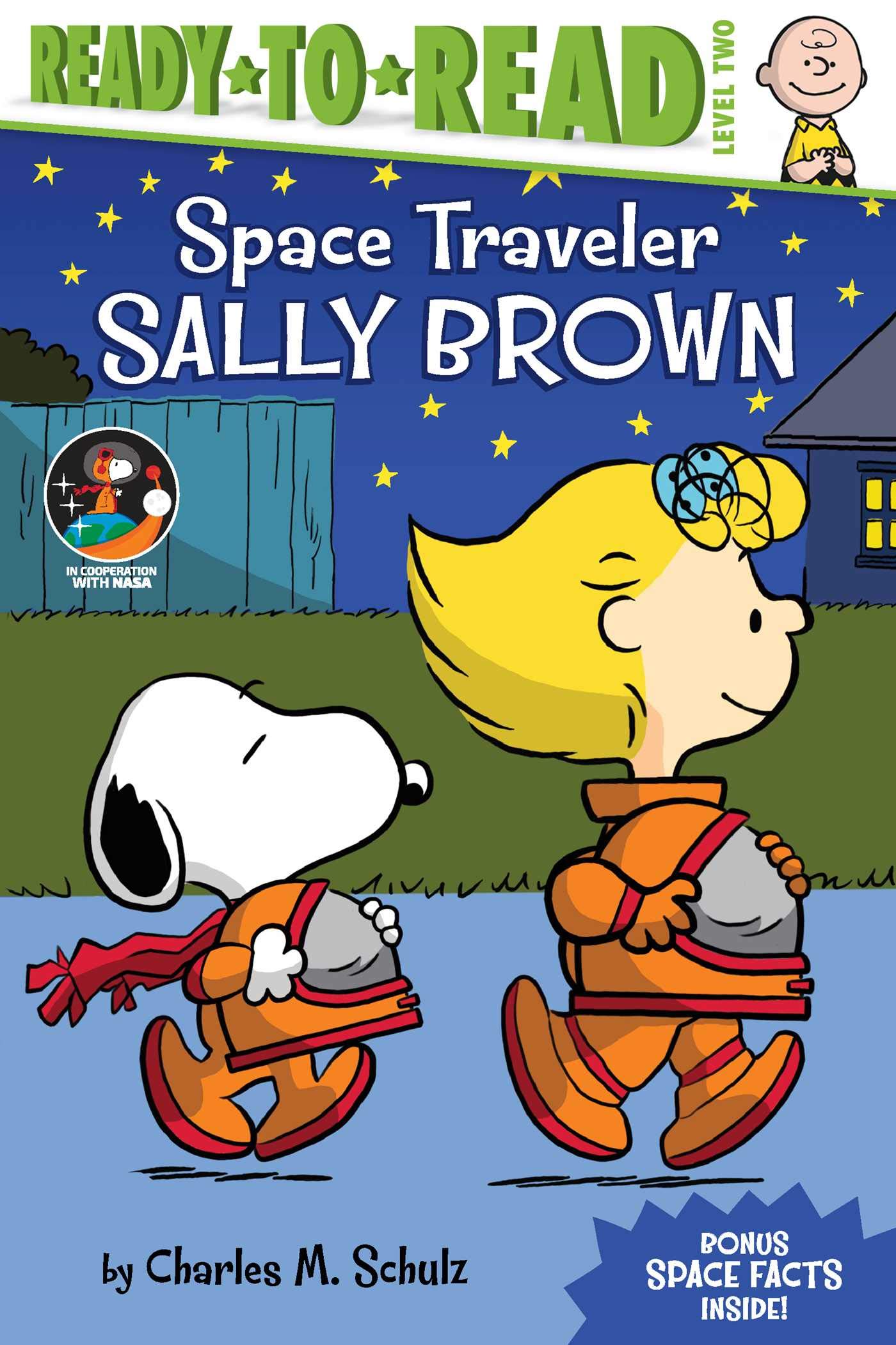 Space Traveler Sally Brown
by Charles M. Schulz
Sally Brown is writing a report about Sally Ride, the first American woman in space. There's only one thing for Sally Brown to do: Become an astronaut, too! A special section at the back of the book includes nonfiction facts about famous female NASA astronauts!
Verdict: A lot of children dream of being an astronaut one day – everything about space is so intriguing!  Join the Peanuts gang as they learn about Sally Ride and other famous astronauts, including Snoopy of course.  The publisher partnered with NASA to create the book, so there are lots of great facts and a few cool photos of space in the back, too!

Find it: NEW E SCH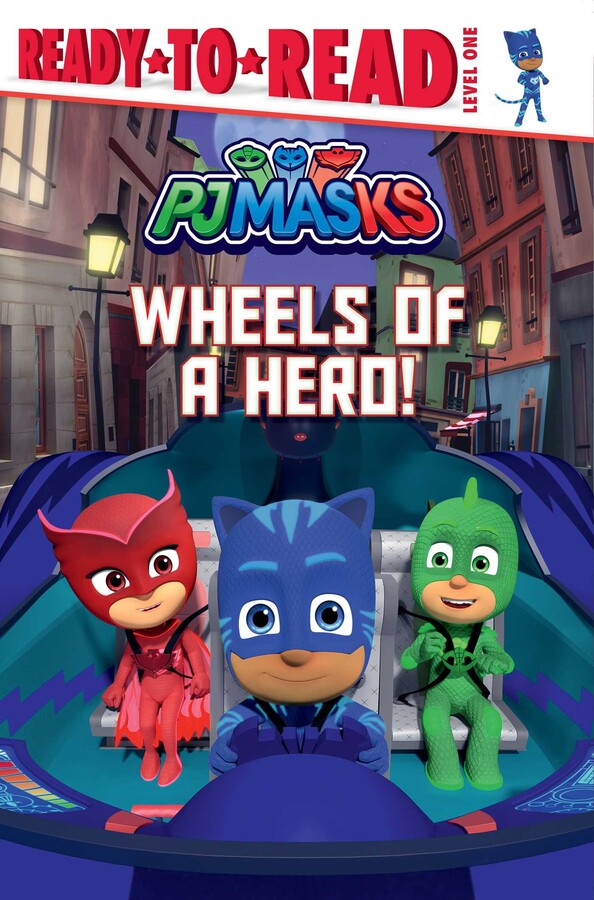 Wheels of a Hero!
based on the PJ Masks TV episode
Catboy, Owlette, and Gekko track down a car thief in this Level 1 Ready-to-Read based on PJ Masks, the hit preschool series airing on Disney Junior!
It's nighttime in the city, and someone has stolen all the PJ Masks vehicles! Will Catboy, Gekko, and Owlette be able to find them?
Verdict: Fans of PJ Masks will enjoy this adaptation of the show.  Those that are unfamiliar with the series may have more difficulty since they don't know the characters as well; however, superhero fans would likely still enjoy the book.
Find it: NEW E PJ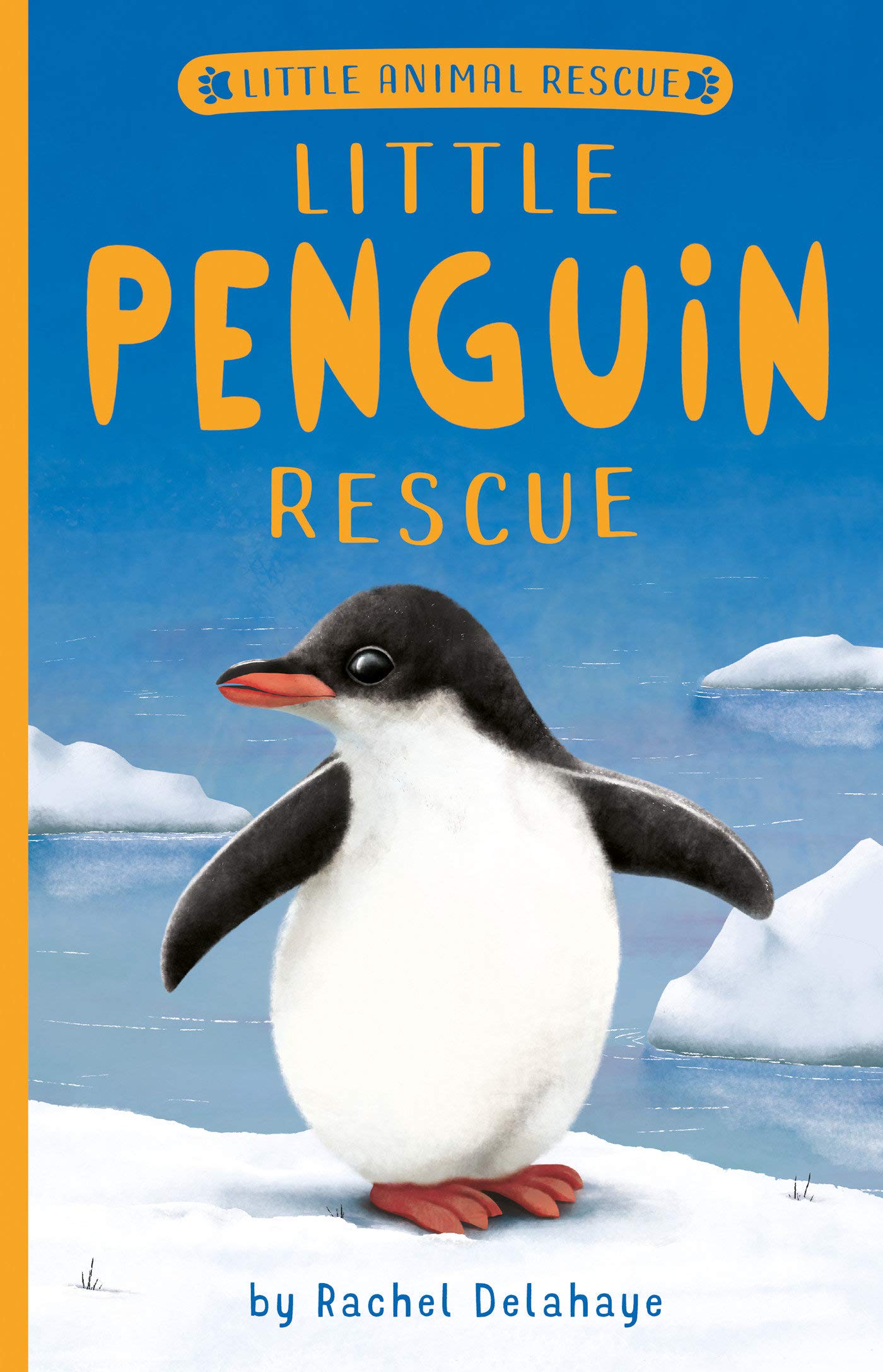 Little Penguin Rescue
(Little Animal Rescue series)
By Rachel Delahaye
While in the middle of a snowball fight, Callie is magically whisked away to the Antarctic where she is thrilled to meet a colony of penguins, ready to march north for the winter! But then a blizzard blows in, separating a baby penguin and its injured mother from the group. Can Callie battle the icy cold and a sea full of predators to save her feathery friends?
Verdict: It's not clear why Callie has been chosen to go on these animal adventures and save wildlife, but readers will enjoy traveling with her.  Perfect for early elementary readers that are looking for a story with illustrations scattered throughout, the reader will also learn a few things about the animal featured in the book – in this case, the Adelie penguin.  This series would also make a great family read-aloud!
Find it: NEW J FIC DEL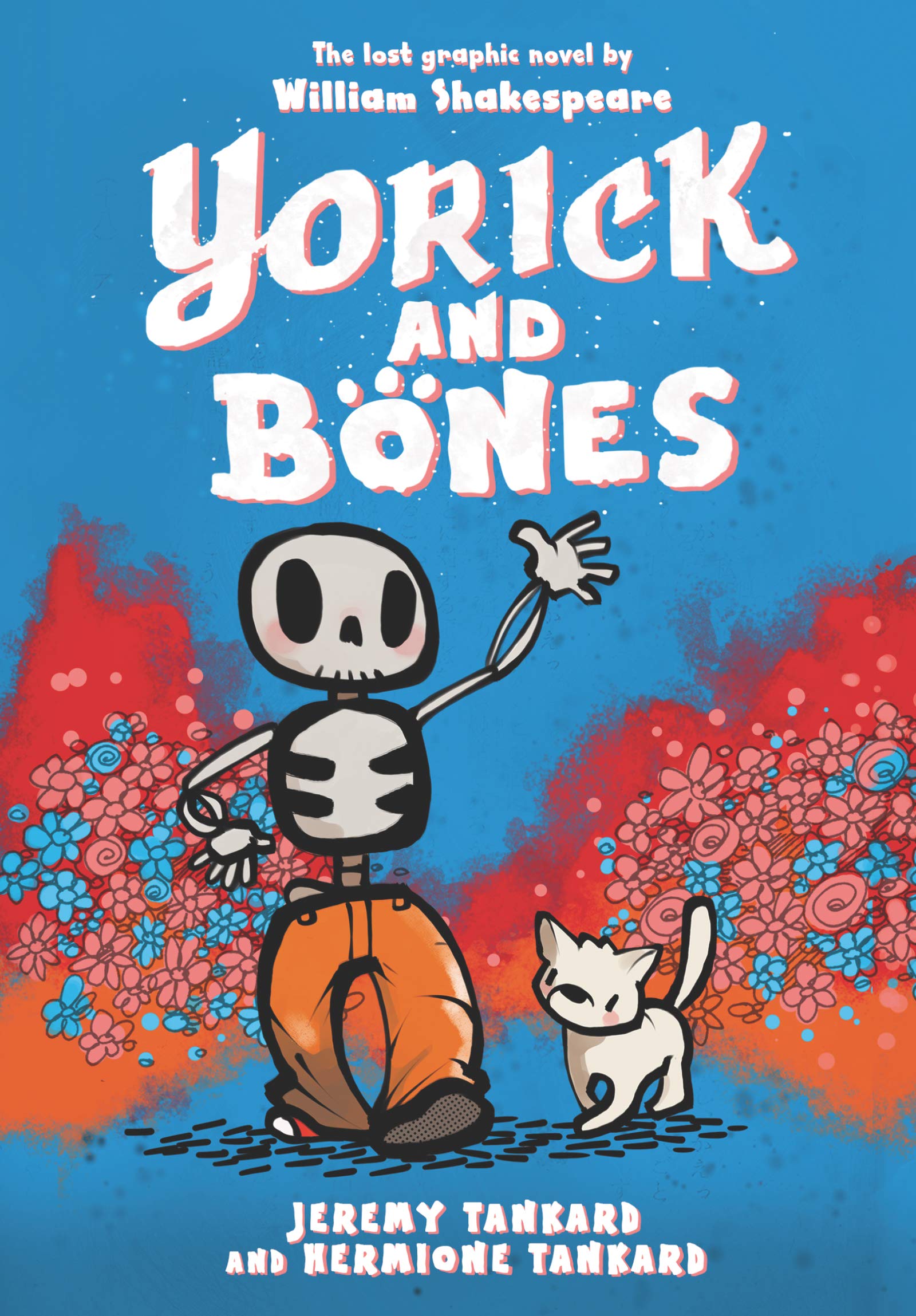 Yorick and Bones
By Jeremy Tankard & Hermoine Tankard
Yorick is a skeleton who was just dug up after a few hundred years of sleep. He speaks like it too. "Forsooth, my joy, I barely can contain!" Bones is the hungry dog who did the digging. Though he cannot speak, he can chomp.  What will become of these two unlikely companions? Will Yorick ever find the friend he seeks? Will Bones ever find a tasty treat that does not talk back?
Verdict: Written in Shakespearean text, the graphic novel is a fun read.  Young readers will likely learn new vocabulary, like "cacophony" and "pram" as they read, and may be interested to delve into more Shakespearean works as a few other characters (Puck, Calaban, Rosencratz, Romeo) are named in the book.  Obviously, Yorick comes from the famous work, Hamlet, but this is a fun play on what his life might be like if he were to suddenly arise today.
Find it: NEW JGR TAN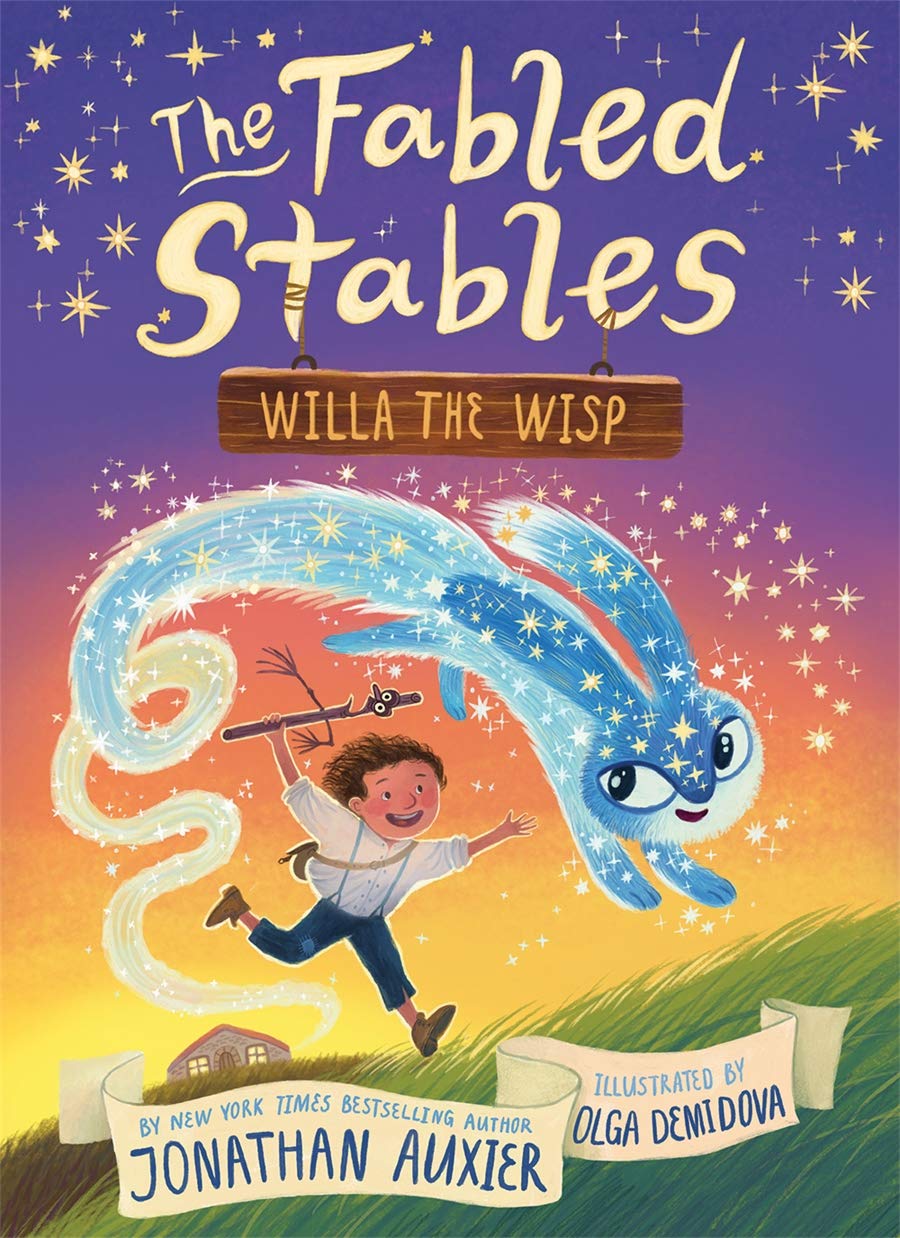 Willa the Wisp
(Fabled Stables #1)
by Jonathan Auxier
Welcome to the Fabled Stables, a magical building filled with one-of-a-kind creatures. Creatures including the Gargantula, the Yawning Abyss, the Hippopotamouse . . . and Auggie. Auggie is the only human boy at the Stables, and he takes care of all the other animals. The Fabled Stables have a mind of their own, and every so often, the building SHAKES and SHUDDERS, TWITCHES and SPUTTERS—it's making room for a new arrival! It's Auggie's job to venture out and rescue a new creature from mortal danger. But will he be able to complete his mission before it's too late? With some help from Fen (a literal stick-in-the-mud) and his animal companions, Auggie saves the day and makes a new friend in the process.
Verdict:  This series is great for beginning readers.  It's fully illustrated with beautiful colors and features lots of interesting creatures.  It's a fast read but also contains 'chapters' so you don't loose your place if you have to set it down for a bit.  Any lovers of animals or fantasy will enjoy this brand new series!
Find it: NEW J FIC AUX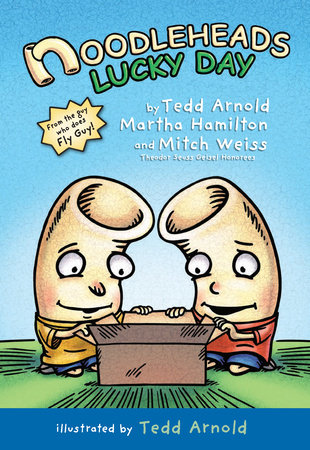 Lucky Day
(Noodleheads #5)
By Tedd Arnold
Twin brothers Mac and Mac are soooo lucky. How lucky are they?
• When they get hit on the head with an acorn, they're lucky that little acorns and not big watermelons grow on trees.
• When their frenemy Meatball gives them a bag full of bees, they're lucky that Mom has just built a beehive to put them in.
• And when their watermelon DOESN'T hatch a kitten, they're lucky that there's another way to get a pet.
Verdict: From the creator of Fly Guy comes Noodleheads! These graphic novels contain several chapters all revolving around a central theme – this one is Lucky Day! The content is very silly and definitely reflects the stories that kids tell in elementary school. Every one is sure to have a laugh (or an eye roll!) with the Noodleheads.
Find it: NEW JGR ARN
Raise Your Voice
By Jeffrey Kluger
From the Boston Tea Party to the suffragists, from the Montgomery Bus Boycott to Stonewall, peaceful (and not-so-peaceful) protest has been a means of speaking up and enacting change from the very founding of America. This new collection recounts twelve of the major protests throughout the country's history, detailing the people behind them, the causes they marched for, and the impact they had.
Verdict:  A concise, non-partisan recount of 12 major protests, including the Boston Tea Party (1773), Seneca Falls Convention (1848), Triangle Shirtwaist Factory (1911), Montgomery Bus Boycott (1955-1956), March on Washington (1963), Democratic Convention (1968), Stonewall Uprising (1969), Earth Day (1970), March Against Nuclear Weapons (1982), ACT UP (1987), Women's March (2017), and the Dakota Access Uprising (2016-2017).  It will help children begin to understand the history of protests, how they are used, and what effects they can have.  Of course, it will also likely raise more questions about why things happen – so be prepared to check out more nonfiction to find those answers
Find it: NEW J 303.48 KLU
Read-A-Likes
Book recommendations based on what book you already love!
Click on the book title to find your next favorite read-a-like.