Learn about some of our new books from our Youth Services Librarian.
Keep checking back for NEW books!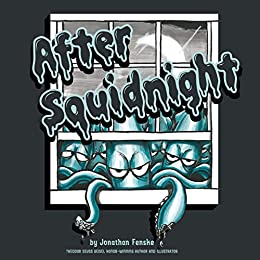 After Squidnight
by Jonathan Fenske
When the clock strikes midnight, a squad of squids creeps out of the ocean–and over to your house! Their mission? To leave their inky mark by drawing on walls, the floor, and even your toys. This rhyming tale showcases a crew of creative creatures as they make art (or maybe just a mess) and leave you to deal with the consequences!
Verdict:  If your child has ever made up a crazy tale to try to get out of trouble, you'll love this book!  What parent will believe that squids came in during the night to draw all over the house? Certainly not these ones!  Beware – your child may use, "The squids did it!" as an excuse for months to come!
Find it: NEW PIC FEN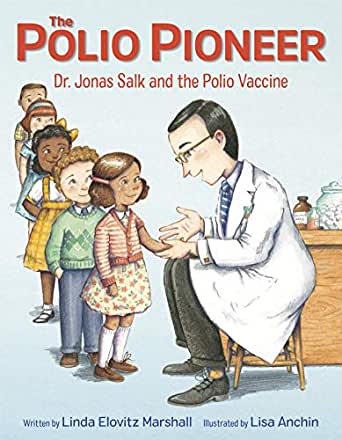 The Polio Pioneer
By Linda Elovitz Marshall
Dr. Jonas Salk is one of the most celebrated doctors and medical researchers of the 20th century.  In 1952, Dr. Jonas Salk invented the polio vaccine, which nearly eliminated polio from this country. For the rest of his life, Dr. Salk continued to do groundbreaking medical research at the Salk Institute, leaving behind a legacy that continues to make the world a better place every day.
Verdict:  "Parents kept children away from movie theaters, sleepovers, and crowds."  A very timely book discussing how a disease can change the way people live.  While polio and covid-19 are very different diseases, this picture book biography is great for bridging the gap and discussing the hope of things returning to 'normal' in the future.   Kids will naturally find the correlations between the feelings of then and now, develop questions, and hopefully find solace in knowing that the threat of polio was rather short-term, and, likewise, things won't always be like this.
Find it: NEW J B SAL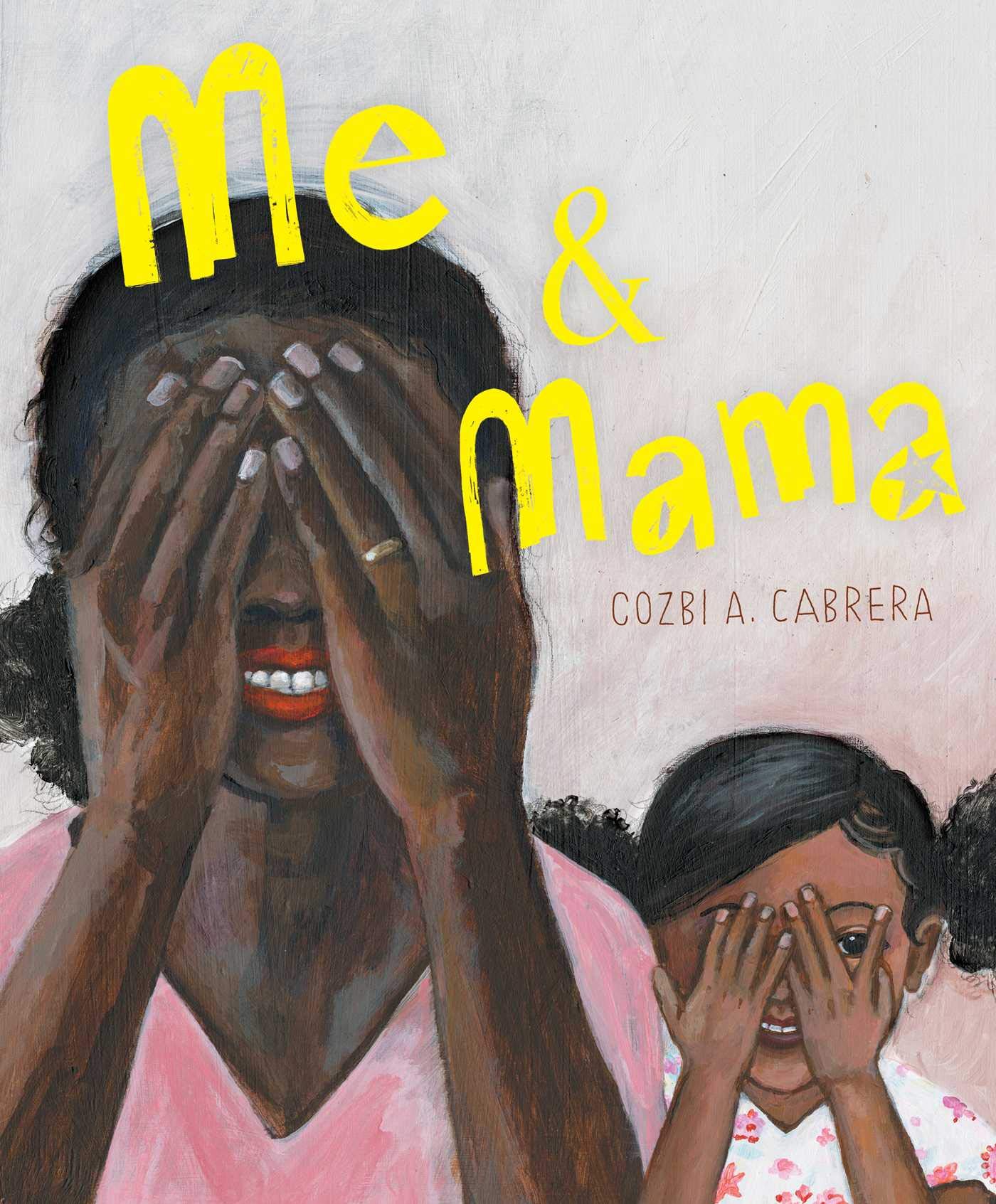 Me & Mama
By Cozbi A. Cabrera
On a rainy day when the house smells like cinnamon and Papa and Luca are still asleep, when the clouds are wearing shadows and the wind paints the window with beads of water, I want to be everywhere Mama is.
Verdict:  A beautiful tribute to the special relationship between a mother and a daughter. From getting ready in the morning to laying down for bed, the text and images take you on a journey with this little girl and her Mama.  Young readers will likely find a lot of similarities to their own days with their Mama.
Find it: NEW PIC CAB
How to Read to a Grandma or Grandpa
by Jean Reagan
Now that you know how to babysit your grandma and grandpa, it's time to teach them how to read with you!  These kids show their grandparents how to pick out the best books, find the perfect spot to read, and which read-aloud voices to use with which books.
Verdict: A very cute book that actually does give you some ideas on how to read a book together!  Reading is more fun when you use fun voices, try various voices, and turn the pages differently.  Everyone is sure to love learning How to Read to a Grandma or Grandpa (or mom, or dad, or sibling…!).
Find it: NEW PIC REA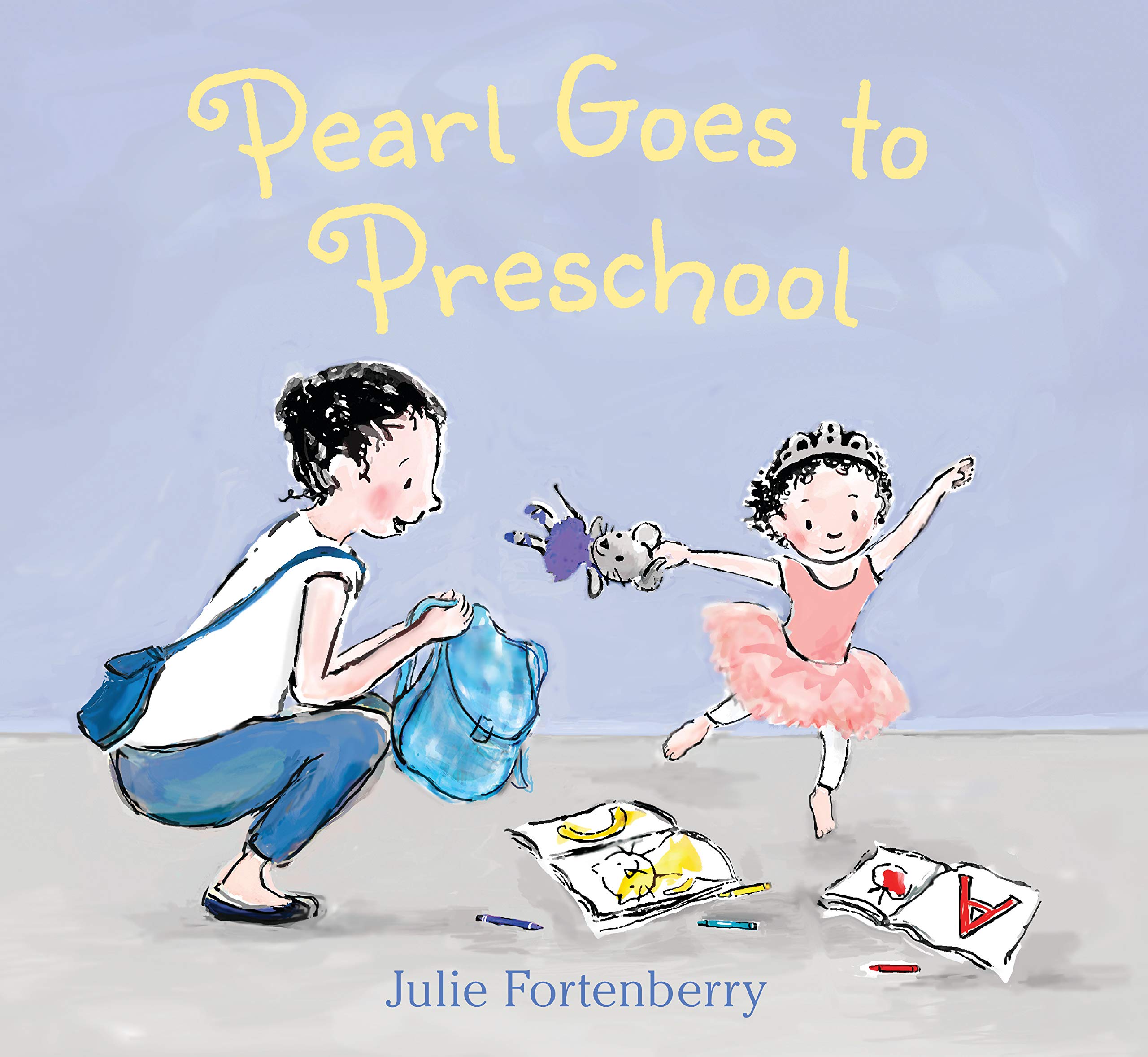 Pearl Goes to Preschool
by Julie Fortenberry
Pearl loves attending dance classes at her mother's ballet school. Even though Pearl is the youngest and smallest ballerina, she knows how to count her poses and follow along. When her mom suggests that Pearl try going to preschool, Pearl has a lot of questions: What will she learn? Will there be dancing?
Verdict: A sweet story about new experiences, perfect for children that might be starting preschool this year or beginning some other new experience.  Anyone who loves dance will also appreciate this story. Can you guess what Pearl's favorite part of preschool is…?

Find it: NEW PIC FOR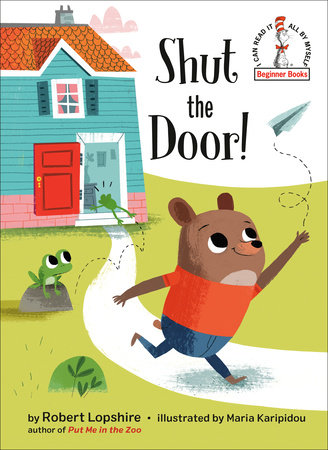 Shut the Door!
by Robert Lopshire
When a little bear forgets to close the door to his house, he encounters a series of unwelcome (and untidy) visitors–including a swarm of flies, an egg-loving skunk, and a moose in search of a bath! This rhymed easy-reader by Robert Lopshire–author of Put Me in the Zoo and I Want to Be Somebody New!–is perfect for beginning readers, and its surprise ending will leave kids giggling with glee while reinforcing the message that we ALL need to be responsible for our actions.
Verdict: At first I wasn't sure about this book, but it turned out to be a fun read with a great twist at the end.  As a parent, we've probably all said, "Shut the door!" or "Turn off the lights!" or something similar, and this book is an exaggerated version of what can happen when we don't!  The story is longer than some easy readers so beginning readers may need helping getting through it but it's long enough to be interesting to those that are starting to transition to chapter books.  Check it out for yourself today!
Find it: NEW E LOP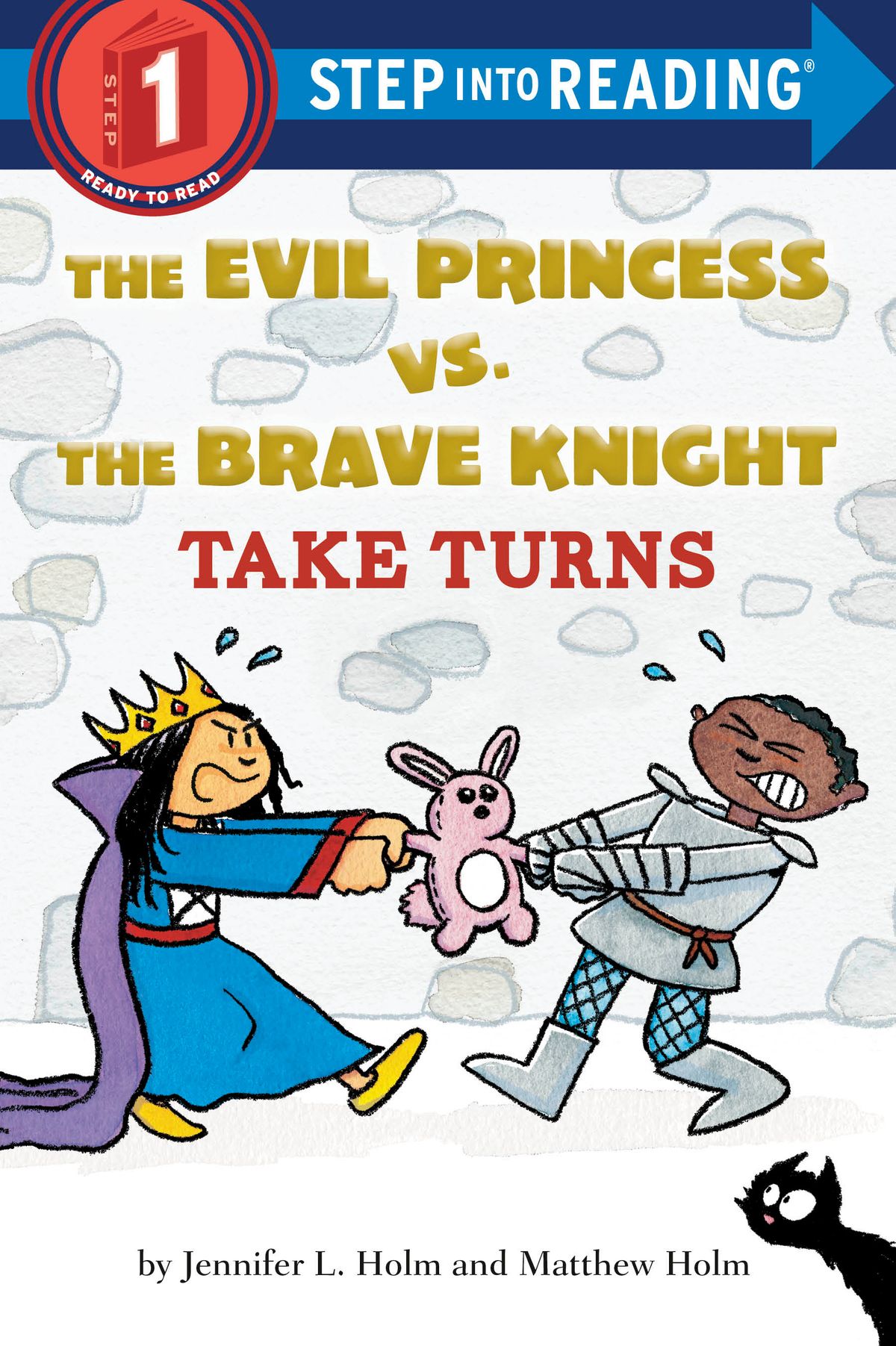 The Evil Princess vs. the Brave Knight Take Turns
by Jennifer & Matthew Holm
The Evil Princess casts terrible spells, while the Brave Knight fights dragons. Could these siblings be any more different? Watch them try to learn to TAKE TURNS!
Verdict: For any parent that is tired of saying, "Can't you two just get along?" – this book is for you! It doesn't necessarily teach children how to take turns, but it does introduce the concept in a semi-humorous way.  Those children that like castles, princesses, knights, and cats will enjoy this book even more!

Find it: NEW E HOL
Bird Singing, Bird Winging
by Marilyn Singer
See birds of all different kinds in this easy non-fiction reader.  See them singing, winging, walking, talking, and so much more in this charming book that includes a special section at the back with facts on each type of bird.
Verdict: This book is a very, very elementary introduction to the life of birds.  Young readers will be introduced to new vocabulary terms, like preening and lapping. For those wanting more substance, the end of the book is filled with lots of fun facts about the birds pictured in the pages of the story.  Overall, a good starter book for learning about birds as children also learn to read.
Find it: NEW E 598 SIN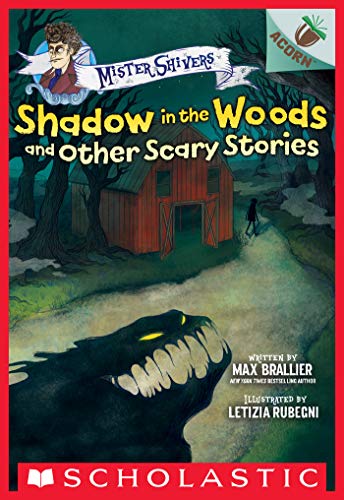 Shadow in the Woods
and Other Scary Stories
by Max Brallier
What is making that strange sound in the woods? Who wrote that dark message on the wall? These five spine-chilling stories will have beginning readers everywhere begging to stay up late to read (with the light on!). With authentically scary, easy-to-read text and creepy, full-color artwork throughout, this book is perfect for young children who crave lite scares. This scary story collection from New York Times bestselling author Max Brallier is THE book to share at sleepovers or around a campfire. It will send SHIVERS down your spine!
Verdict: For children just learning to read that like scary stories, this is the series!  This book is the second Mister Shivers book and is a perfect transition between traditional easy readers and chapter books. At the end of the book, you even get a drawing lesson and a writing/talking prompt!

Find it: NEW E BRA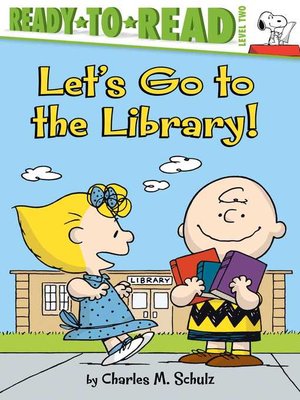 Let's Go to the Library!
by Charles M. Schultz
Sally is so excited; she is going to the library to get her very first library card. And of course her brother Charlie Brown and Sweet Babboo Linus are there with her to celebrate this big day!
Verdict: What librarian wouldn't love a book about getting your first library card?  Peanuts fans are sure to enjoy following Sally on her trip and any reader will probably agree that "Happiness is having your own library card."
Find it: NEW E SCH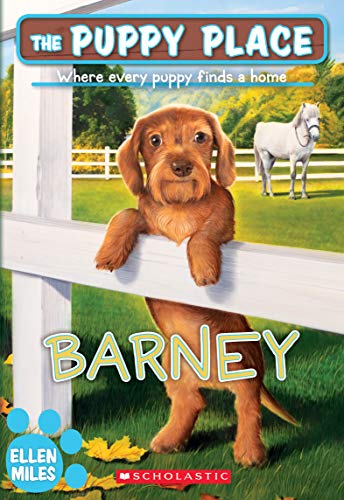 Barney
By Ellen Miles
Lizzie Peterson is excited to watch her best friend Maria in an equestrian competition. As the horses get ready to compete, a curious dachshund races straight into the ring! When Lizzie finds that the puppy belongs to a family who is a bit overwhelmed, she decides to help them re-home Barney. But finding the perfect owners for this loud and peppy dog might not be so easy.
Verdict: This is the 57th book in the Puppy Place series, and is perfect for horse and puppy lovers alike!  A short, cute story that is hard to put down.  Lizzie's family fosters puppies and has lots of adventures, so if you like this book, certainly check out the other books in the series!
Find it: NEW J FIC MIL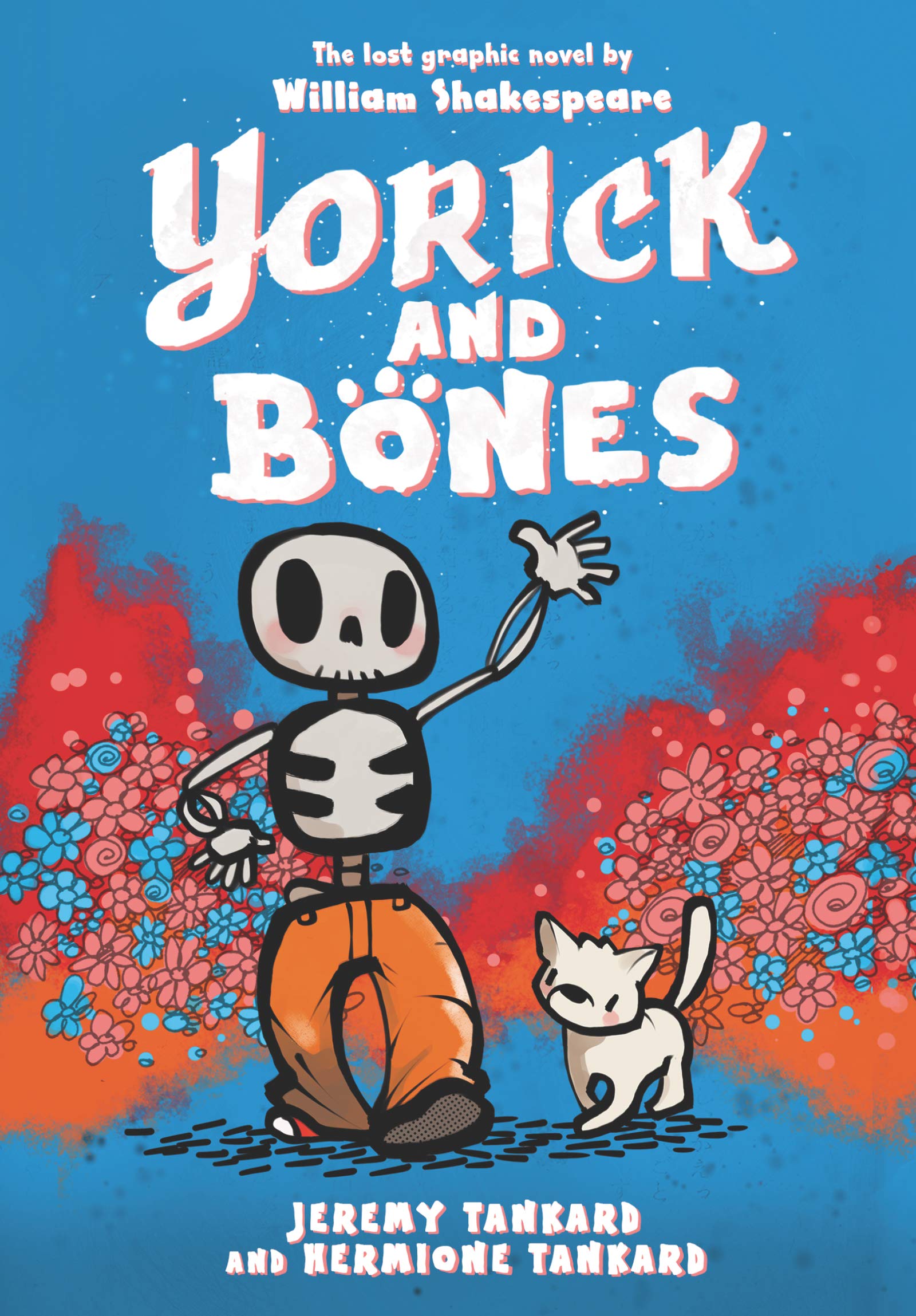 Yorick and Bones
By Jeremy Tankard & Hermoine Tankard
Yorick is a skeleton who was just dug up after a few hundred years of sleep. He speaks like it too. "Forsooth, my joy, I barely can contain!" Bones is the hungry dog who did the digging. Though he cannot speak, he can chomp.  What will become of these two unlikely companions? Will Yorick ever find the friend he seeks? Will Bones ever find a tasty treat that does not talk back?
Verdict: Written in Shakespearean text, the graphic novel is a fun read.  Young readers will likely learn new vocabulary, like "cacophony" and "pram" as they read, and may be interested to delve into more Shakespearean works as a few other characters (Puck, Calaban, Rosencratz, Romeo) are named in the book.  Obviously, Yorick comes from the famous work, Hamlet, but this is a fun play on what his life might be like if he were to suddenly arise today.
Find it: NEW JGR TAN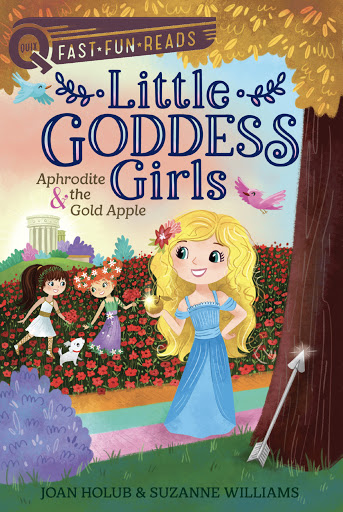 Aphrodite & the Gold Apple
(Little Goddess Girls #3)
by Joan Holub & Suzanne Williams
The Little Goddess Girls series features Athena, Persephone, Aphrodite, and Artemis as they adventure on the magical Mount Olympus.  In the third book, Aphrodite is hoping to have friends, but she tends to speak before she really thinks about the words coming out of her mouth and upsets a lot of people!  On this adventure, she hopes that Zeus will grant her the gift of likability.
Verdict:  This series is great for those readers transitioning to chapter books.  It features only a few pictures, but the text is large and spaced so that beginning readers can easily follow the story along the page.  As hinted at by the titles, this series pulls ideas from Greek mythology, but it also borrowed ideas from The Wonderful Wizard of Oz by L. Frank Baum.  It's a fun literary combination and will be sure to keep readers entertained.  The Goddess Girls are 8 years old in this book and seem to pretty accurately portray how children that age would interact.
Find it: NEW J FIC HOL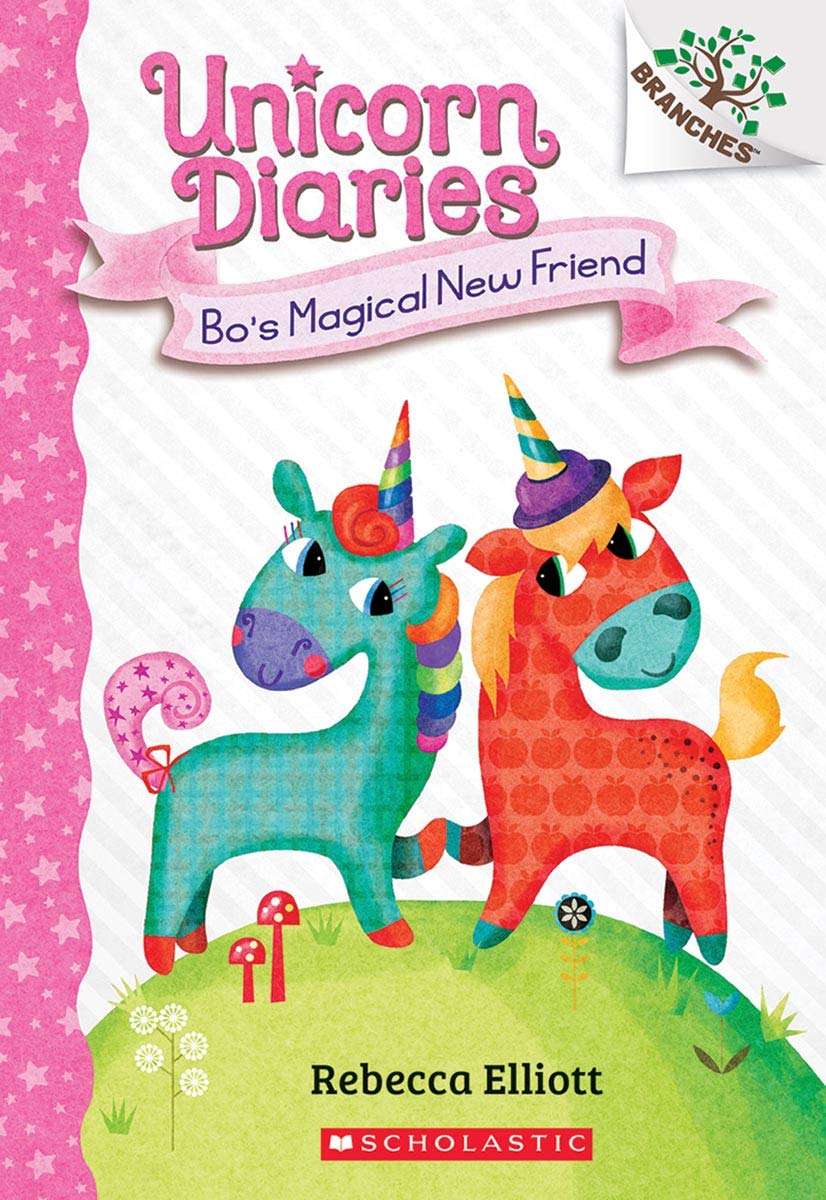 Bo's Magical New Friend
(Unicorn Diaries #1)
By Rebecca Elliott
Rainbow (Bo) Tinseltail live in Sparklegrove Forest and loves attending Sparklegrove School for Unicorns.  But, what Bo really wants is a best friend.  Then, a new magical unicorn, Sunny, arrives in the forest.  Will Bo be able to fulfill the wish of finding a new best friend?
Verdict:  Written like a diary (as the series name suggests), this book is filled with illustrations and is perfect for readers transitioning into longer, chapter books.  The story is cute and will keep readers entertained, but my favorite part is the comprehension questions at the back of the book!  If your young reader is having issues with comprehension (and likes unicorns!), this book may be a good tool to help bridge the divide.  Of course, any lover of unicorns will enjoy the book as well!
Find it: NEW J FIC ELL
Raise Your Voice
By Jeffrey Kluger
From the Boston Tea Party to the suffragists, from the Montgomery Bus Boycott to Stonewall, peaceful (and not-so-peaceful) protest has been a means of speaking up and enacting change from the very founding of America. This new collection recounts twelve of the major protests throughout the country's history, detailing the people behind them, the causes they marched for, and the impact they had.
Verdict:  A concise, non-partisan recount of 12 major protests, including the Boston Tea Party (1773), Seneca Falls Convention (1848), Triangle Shirtwaist Factory (1911), Montgomery Bus Boycott (1955-1956), March on Washington (1963), Democratic Convention (1968), Stonewall Uprising (1969), Earth Day (1970), March Against Nuclear Weapons (1982), ACT UP (1987), Women's March (2017), and the Dakota Access Uprising (2016-2017).  It will help children begin to understand the history of protests, how they are used, and what effects they can have.  Of course, it will also likely raise more questions about why things happen – so be prepared to check out more nonfiction to find those answers
Find it: NEW J 303.48 KLU
Read-A-Likes
Book recommendations based on what book you already love!
Click on the book title to find your next favorite read-a-like.